HOW ADVANCED MANUFACTURERS GET AHEAD OF THE GAME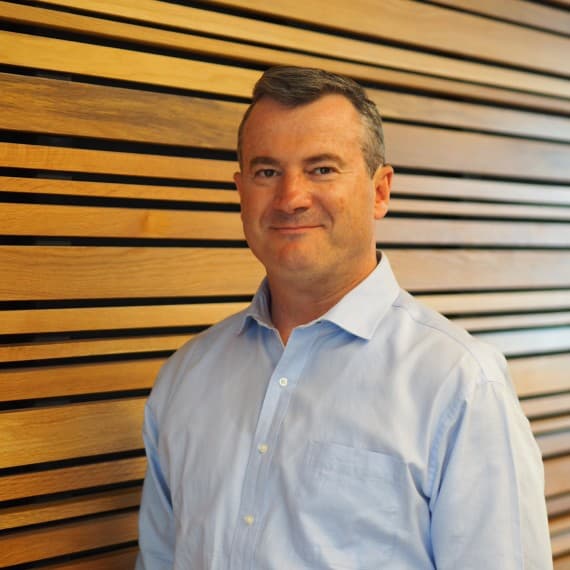 One of the exciting and highly inspiring aspects of compiling a special report on Australian manufacturing – which is what we've been up to at St.George in recent weeks – is how it showcases just how vibrant the sector is in this country.
It's a topic I've been enthusiastically championing for years while watching and supporting many local manufacturers as they seize innovative opportunities and grow, effectively turning their operations into advanced manufacturing powerhouses. Some now play successfully on the world stage.
I've dedicated my career as a banker to working with manufacturers and helping them realise their potential, so I'm extremely proud to share insights from industry experts and to show off several success stories in "The Future of Manufacturing", the first of two St.George reports that look at the industry's prospects Down Under.
Our report explains how science, technology, clever collaboration and partnerships are changing what it means to be a manufacturer today. We look at the way automation, artificial intelligence and pure inventiveness are enabling new business models and processes and are transforming an industry that already contributes AU$100 billion to Australia's GDP.
We also highlight how opportunities abound for start-ups, like drone manufacturer JAR Aerospace. Founded by four graduates in 2017, it's now working on its first defence contract; while a well-established business, such as Genneral Staircase has spectacularly boosted productivity using data analysis and robots – software developed by the company is now used globally.
In this issue of Industry Update, we profile another standout manufacturing champion, Duromer Products. The company weathered the storms of Australia's automotive manufacturing decline to become acclaimed worldwide for a type of lightweight, high strength thermoplastic which can be used for gear wheels, bearings and other mechanical parts. Read the full story from Duromer Products GM Andrew Stewart on page 9.
If you'd like to receive a copy of our new report – to learn more about the scope and potential of advanced manufacturing in Australia – please reach out to me. Like me, I'm sure you'll be inspired.
Feel free to get in touch to further explore what it means for the future of your business.
Matthew leads the St.George Bank Manufacturing Relationship Team of specialist industry bankers. He brings his experience from 22 years in banking to help support Australian manufacturers.
St.George Bank
0412 265 197
www.stgeorge.com.au/manufacturing