HOW ADDING A MEZZANINE FLOOR CAN DOUBLE FLOOR SPACE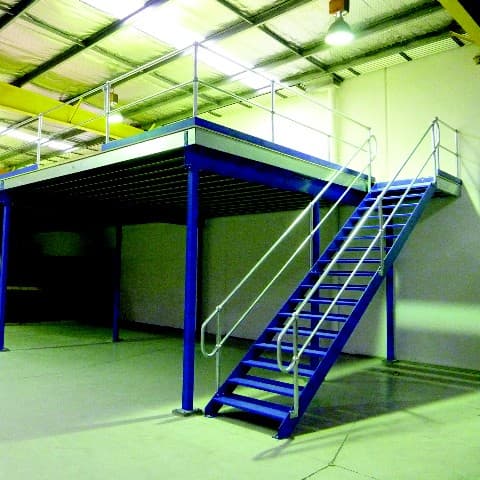 Mezzanine floors are a fast and economical way to add extra floor space within the shell of an existing building.
With increasing building costs and rental fees, every square metre of your office and warehouse area needs careful planning and design to yield maximum space efficiency.
With mezzanine floors from MHA Products, you can double your space, in the same place.
Their Raised Storage Platforms are completely dismountable and easy to relocate.
Each is designed to accommodate client's individual needs.
These pre-fabricated free-standing systems do not depend on the structure of the existing building.
This means that the unique system is completely dismountable to make relocation easy, which makes MHA platforms a lifetime investment.
The structures of the platforms are designed to fit your exact area and are carefully considered by MHA engineers for any desired weight loadings.
MHA mezzanine floors can be modified to fit around existing offices, warehouse columns and other obstructions.
MHA Products
Ph: 1800 750 900