HOT WATER SYSTEM COMES TO THE POINT OF USE
09-11-2017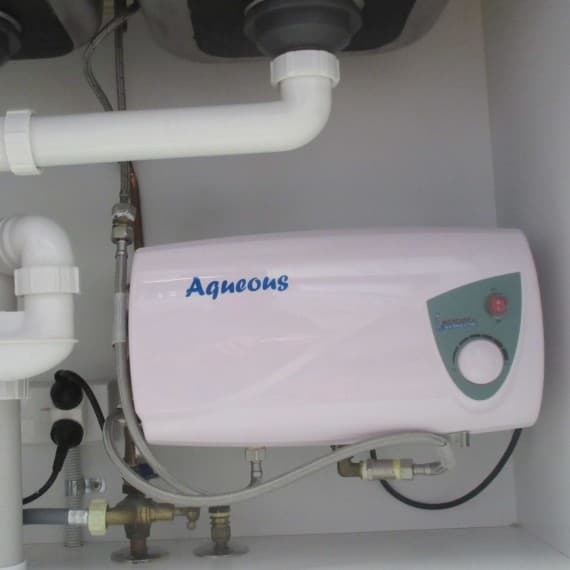 Available now throughout the Asia-Pacific region from Aus J Imports, the Aqueous Mk 2 is a 10-litre hot water system, designed to provide near-instant hot water while saving time, energy, water and frustration.
The Australian-designed 10L Aqueous Mk 2 was a finalist in Australia's 2017 Sustainability Awards. It reduces water and energy waste by mounting close to the point of use, thereby reducing losses through pipework. RRP is just $350.
The Aqueous Mk 2 comes with WaterMark accreditation, which means that it has passed extensive tests and requirements regarding its suitability for safely supplying water for human consumption.
The unit features a durable outer case with service and inspection points and commercial quality steel and enamel tanks. Polyurethane insulation ensures high-efficiency heat retention, and a thermal cutout and run-dry protection are provided for safety. The heating element is made from Incoloy 840 for rapid heating and high energy efficiency.
The Aqueous Mk 2 can also be used as a supplementary heater, which ensures that the water that comes out is instantly hot so that there's no lag time while the main heater kicks in.
Aus J Imports
0419 99 3042
www.ausj.com.au