Published 21-05-2020
| Article appears in June 2020 Issue
HOT WATER ON THE GO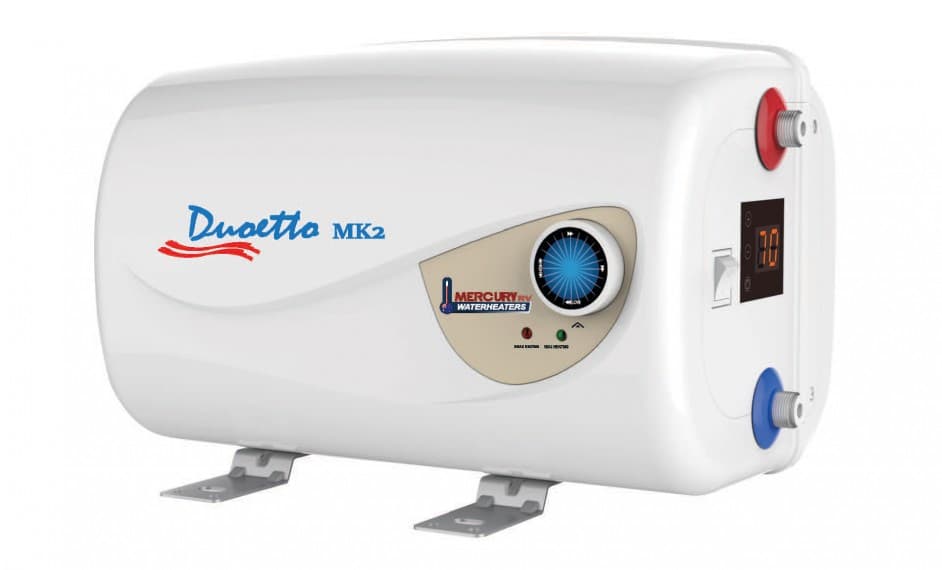 Australian manufacturer Aus J Hot Water Solutions is set to release the latest model of its clever portable water heater to coincide with the post-COVID domestic adventure boom.
The Duoetto MK2 10-litre water heater offers selectable temperatures between 30-75 degrees C on 12v/240v so people can enjoy abundant hot water whether mains power is available or not.
Aus J designer and managing director Jay King says the water heater is aimed at local and global RV, caravan, camping, marine, 4WD and work vehicle markets, as well as workers and 4WD explorers of remote places that wish to maintain optimum cleanliness.
"People around the world are jumping out of their skins to enjoy the wide-open spaces after months of lockdown," King says.
"No-one will be travelling freely internationally for some time, so we expect families in domestic markets to hit the roads in greater numbers than ever before as the post-COVID era begins."
The latest Duoettos, which typically retail for under $A400, feature clear, easy-to-read digital temperature controls and automatic sensors that allow switching to 12V when mains power is unavailable.
King, who designs the water heaters himself and ensures production to Australian standards of toughness and quality, says remote areas such as campsites or boats are perfect places to use the Duoetto.
"Mains power is often unavailable in those locations, or in large areas of major RV, marine or work vehicle markets," he says.
"So the Duoetto is especially suited to caravans, equestrian transport, campervans, yachts and motorhomes, or the sort of work vehicles used by resource workers on remote sites."
The MK2 features a variety of upgrades designed to provide even greater longevity than the original. Sturdier construction reduces water leakage and extends product life, while polyurethane insulation maintains temperatures and reduces energy consumption.
"Readily available hot water is a real luxury when you're on the road for a long time," King says.
"It doesn't matter if you're a family or a worksite team – hot water is a blessing."
Aside from the Duoetto, Aus J offers a range of innovative gas and electric water heaters with models for domestic, commercial and recreational applications.
Aus J Hot Water Solutions
0419 993 042
www.ausj.com.au