HOT NEW $1M DEAL FOR SA REFRIGERATION FIRM
28-03-2016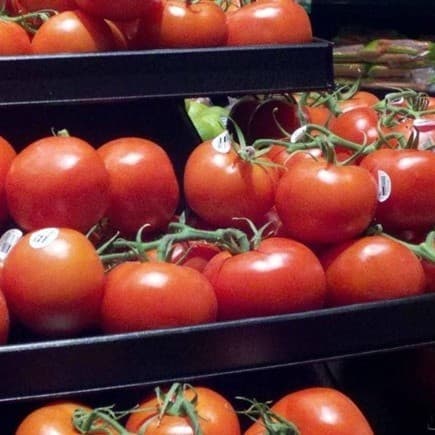 Privately owned Adelaide-based refrigeration firm Cold Logic has won a $1 million contract with Sundrop Farms in the state's north to help grow tomatoes for supermarket shelves across Australia.
The contract involves completing the final stages of a state-of-the-art irrigation system that uses solar thermal technology to grow tomatoes for Coles Supermarkets' 750 retail outlets nationally, as well as other major retailers.
Cold Logic is delivering a solution that demonstrates how high-value crops can be sustainably farmed in the desert using two natural resources – sunshine and seawater.
The project will allow tomatoes to be grown in conventional greenhouses despite degraded pasture land, harsh climate and a lack of fresh water in the region.
The installation, the first of its kind in South Australia, will use solar radiant energy to super heat sea water to steam, generate power from the condensate, before cooling the desalinated water to 18°C to water the truss tomatoes.
Cold Logic has designed and installed an environmentally friendly refrigeration system using the natural refrigerant ammonia.
The highly efficient plant will have the capacity to chill more than 2.8 million litres of water daily.
The technology ensures consumers are not subject to seasonality, droughts, harvesting times or available supplies.
Cold Logic Partner, Mr Eddie Lane, said site work had commenced and was expected to be complete in early March.
"We are proud to be involved in such an industry-leading project," he said.
"We have committed additional resources to the project to meet deadline and ensure the new greenhouses are up and running as soon as possible.
"Sundrop Farms is Australia's largest single supplier of tomatoes for supermarkets nationally, growing 40% of Coles Supermarkets' output.
"Using innovative technology we are helping Sundrop Farms to meet a demand for truss tomatoes that is expected to grow between 15% and 25% each year.
"When the project is completed, the expanded greenhouses will produce up to 15,000 tonnes of vegetables yearly from 2016.
"Cold Logic is responsible for ensuring that the vegetables are grown in the best possible conditions before ending up on supermarkets shelves across the country and on the forks of Australian consumers."
The project comes as Cold Logic has grown its staff numbers by seven to 52 employees across South Australia and Victoria in the past year, with view to strengthening its presence along the eastern seaboard.
Last year Cold Logic won a multi-million-dollar contract to establish cool rooms and temperature controlled warehouses at the new Melbourne Market, Victoria's largest fruit and vegetable wholesale trading and distribution centre and one of the state's largest infrastructure projects.
Founded in 1984, Cold Logic employs 52 staff nationally and has plans to reach turnover of $25 million by 2020.
The company specialises in the manufacture and supply of industrial refrigeration solutions to the beverage, food processing and cold storage industries throughout Australia.