HOSPITAL SOFTWARE KEEPS PATIENTS IN CONTACT
14-02-2017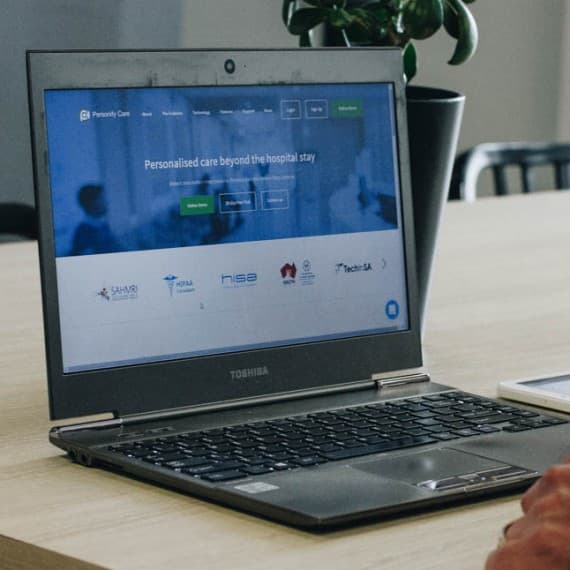 An online personal care platform from South Australia is working with a US medical centre to tap into the North American market.
Personify Care is a med-tech startup that aims to help patients stay connected with clinicians before and after their hospital release.
The web-based system helps hospital staff detect complications early by creating more efficient communication between patient and nurse, allowing them to intervene before a condition escalates.
The system underwent trials at St Andrews Hospital in South Australia's capital Adelaide over a four-month period last year, and was used to contact each patient 17 times (an eight-fold increase) and provided ongoing visibility of patient progress across seven weeks, without increasing nurse workload.
Personify Care is one of 25 companies from around the world selected for the Texas Medical Center (TMC) Innovation Institutes accelerator program in Houston. The program pairs the resources of the medical centre with the innovative horsepower of entrepreneurs working in the areas of digital health and medical devices.
Personify Care CTO Ivan Peevski said the program would not eliminate face-to-face interaction with doctors and nurses, but it would make communication more convenient.
"Right now they get paper forms with all the information and it's long – people don't always read through the whole thing or they can feel overwhelmed by it all," he said.
"Personify Care sends all the forms to patients so they have it wherever they are and are able to ask follow up questions after they leave, which they might not have done without this.
"Where most programs mostly focus on pre-recovery, we are focusing more on the post recovery, so when you get out of hospital and you are not really sure what you should be doing, we follow up and catch any early indication that something might be wrong."
Discharged patients receive regular text messages from their nurse over a six to eight week period with information about their recovery and assessments that monitor the risks associated with a complication.
All of the information and forms are accessible through any computer, tablet or smart mobile device.
The global patient engagement market is estimated to reach US$16.39 Billion by 2020 from USD 6.68 Billion in 2015, at a compound annual growth rate of almost 20 per cent according to Markets and Markets.
Peevski said expanding into the global market was always the company's goal.
"The system is something we believe is applicable to any market worldwide and we hope it will help more people stay connected with their hospitals."
Patients received information and follow up via the Personify Care platform their computer, tablet or mobile device, which resulted in a 95.8 per cent response rate. It also resulted in early detection of additional patient risks in one-in-five cases.
St Andrew's CEO Stephen Walker said the hospital was delighted to be rolling out the Personify Care service in collaboration with health insurance provider BUPA across all speciality areas.
"Our experience has been that by using the Personify Care platform we have been able to improve patients' experience of care, identify potential risks early and more effectively target interventions if required," he said.
The hospital has since announced a hospital-wide rollout of the program.
Personify Care plans to expand further into the US market off the back of its collaboration with TMC in Houston.