Published 17-02-2020
| Article appears in February 2020 Issue
HONG KONG MASS TRANSIT RAILWAY LOOKS TO SOUTH AUSTRALIA FOR SAFETY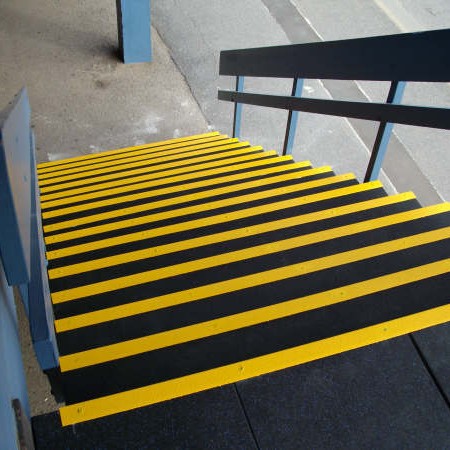 Over the past 30 years, Adelaide manufactured Floorsafe brand safety products have gained global renown amongst architects, builders and contractors for providing long lasting safety.
Now the company's safety tread nosings have been selected for use by the Operations Division of the Hong Kong Mass Transit Railway.
According to Floorsafe MD Philip Zagni: "Having previously suppled safety treads to offshore oil rigs in Malaysia, we were delighted when the same contractor contacted us to provide enough stair nosings in order to complete the concourse and platform levels at the Tin Shui Wai station."
The contract called for a tough, long wearing product manufactured to a required size and colour. Floorsafe's RMN safety treads are completely anti-slip safe and chemical resistant.
Test reports show that the product exceeds the AS/NZS 4586-2004 slip resistance classification of new pedestrian surface materials and exceeds the recommendations of the HB-197 slip resistance standard for external stairs.
Says Zagni: "That's why companies such as Shell, Esso, Qantas, Origin Energy, Thiess Black, Liebherr Australia and many other manufacturing companies are among those who are overcoming OH&S safety issues by using our quality made products."
The RMN safety treads are made at Floorsafe's Adelaide factory using 1.6mm galvanised metal. The plate is first prepared with a special primer coat, and after drying three coloured coats of chemical-resistant two-part polyurethane are applied.
During the three-stage process an aluminium oxide granule is incorporated, which provides both the anti-slip performance and the extreme hardness of the finished product.
Although safety yellow is the most popular colour, any Australian standard colour can be provided.
Floorsafe
1300 717 769
www.floorsafe.com.au