HONEYWELL'S PM42 INDUSTRIAL PRINTER
22-09-2016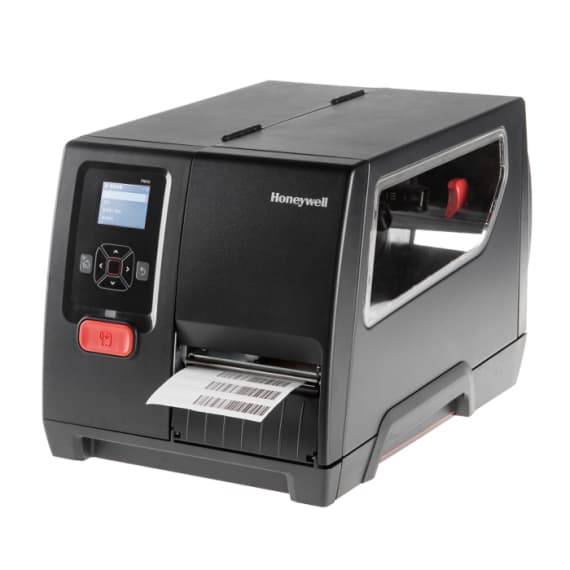 If you're like most small industrial businesses, at some point you're going to need to print labels. That's where Honeywell comes in.
Honeywell recently announced its new PM42 mid-range industrial label printer designed to help businesses address evolving operational needs for information technology, networking and automation.
With its intuitive user interface, the PM42 printer is easy to use and convenient to maintain, which saves time and reduces costs. The printer features enhanced processing capability and flexible open operating architecture to easily integrate into most IT infrastructures, deploying quickly into existing Honeywell or mixed-printer environments.
Designed as a cost-effective printing option, the PM42 is an affordable, mid-range printer that can increase operational efficiencies in distribution center, manufacturing, transportation and retail environments.
Features of the PM42 printer include:
Proven reliability – The all-metal housing enables longer operating times and can support heavy-duty printing in challenging industrial environments, such as distribution centers and warehouses.
Extraordinary performance – With class-leading printing speeds of up to 300mm/s, the PM42 offers large volumes of continuous printing during peak times. The printer can also run sophisticated apps using Honeywell Smart Printing technology
Easy operation and fast deployment – The PM42's intuitive, full-color LCD display supports nine different languages. The user interface features shortcuts for one-key label setup to make maintenance more convenient while also reducing workforce training time and device support needs.
Built-in web interface – Users can set, monitor and configure the printer using a handheld computer, tablet or smartphone. The PM42's integrated device management and diagnostic capabilities can reduce downtime and simplify deployment.