HONEYWELL SEE-THRU HARD HATS FOR ENHANCED VISION AND SAFETY
13-06-2015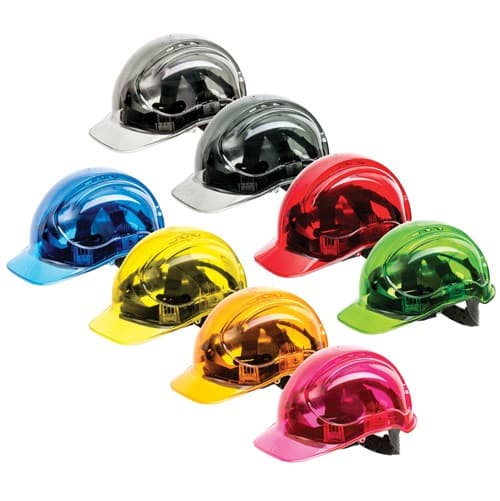 Honeywell are on the forefront of technology with this new generation of hard hats, featuring an innovative translucent design.
Available from Honeywell Safety Products, this line of SeeThru hard hats enhances vision and safety for workers.  
The see-through peak allows the wearer to look upwards without the need to tilt the head back, causing discomfort in the neck over a prolonged period of time.
This also stops the need for the wearer to reverse the head harness in the helmet, which normally allows the wearer to have clearer vision while looking upwards. 
These Honeywell hard hat models are Australian made and AS/NZS approved.
The hard hats are available as a vented model in many colours and fit all head sizes from 50cm to 66cm. The shell is made from strong polycarbonate and weighs only 386g.
They are UV400 rated and therefore suitable for indoor as well as outdoor use. An optional custom logo can be printed on the hard hat in up to eight different locations with up to four colors.
The hard hat features an adjustable six-point webbed harness with pin lock adjustment for all day comfort. It fits most general (25mm or 30mm), and all Honeywell attachments.
A Howard Leight by Honeywell 1000244 earmuff adaptor is also recommended.
The transparent hard hat range is in addition to Honeywell's standard range of Type 1 and Type 2 helmets, vented and non-vented versions, or options with metal lamp bracket for mining.
For more information visit http://www.honeywellsafety.com/AU/Home.aspx
Honeywell
Ph: 1300 139 166