HONEYWELL RELEASES NEW SCANNER RING
27-06-2016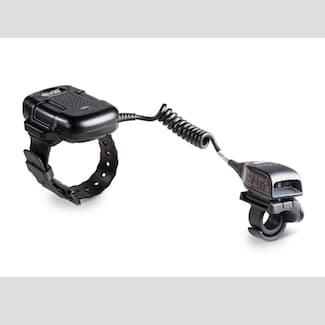 Honeywell have just announced its new high performance 8670 Ring Scanner with Bluetooth® technology.
The new compact, lightweight scanner, fits on the finger of a worker to keep their hands free when completing tasks.
The scanner uses Bluetooth tehcnolgy that connects with a multitude of devices with Bluetooth connectivity.
The 8670 Ring Scanner delivers high-speed decoding, motion tolerance and the ability to decode poor quality or offers barcodes. The 2D imager can also be used as a 1D scanner and can capture small bar codes in high detail.
"By pairing this new Bluetooth ring scanner with devices such as Honeywell's Dolphin™  mobile computers or Thor VM2 vehicle-mount computer, customers can enhance productivity by enabling their workers to use both hands for a range of tasks, from picking and stocking to package handling and truck loading," said Tony Repaci, Managing Director, Australia & New Zealand, Honeywell Sensing and Productivity Solutions.
"The added benefit for businesses is this solution works with any Bluetooth-capable host device, meaning customers are not locked into a limited set of computers." He continued.
The scanner is separate from the Bluetooth and battery module, making it lightweight and comfortable. The finger and wrist straps provide a comfortable and easily manageable device that can be use across all distribution areas as well as in transportation, logistics, and retail environments.