HONEYWELL OFFERS NEW VOICE MAINTENANCE AND INSPECTION SOLUTION
17-05-2016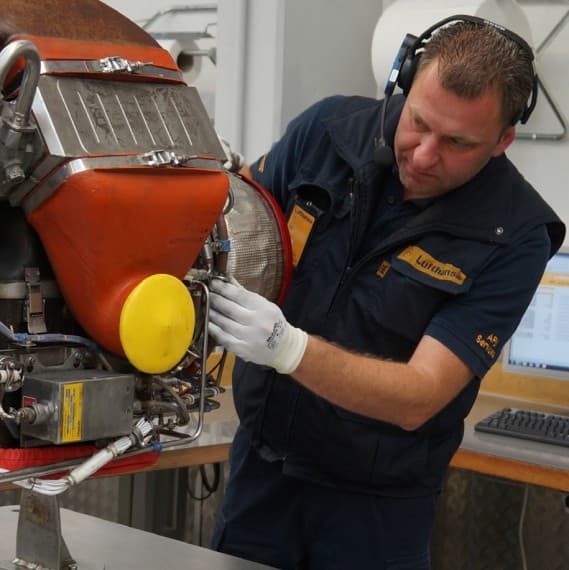 Honeywell has launched its new aviation industry voice control for engine maintenance solution, the Honeywell Vocollect Voice Maintenance & Inspection (M7I) Solution.
The Vocollect Voice M&I Solution supports engine product line repair and overhaul process by allowing workers to remain mobile while giving instructions and collecting data for induction engines. 
The technology cuts down on the outdated back and forth data entry and look up time on a laptop, handheld device or paper forms and lets maintenance personnel speak commands and verbally input data findings directly into the system via a headset with a microphone. 
By using voice recognition, they are able to continue their work uninterrupted, greatly increasing the efficiency of operations.
"From nose to tail, and air to ground, the aviation industry is constantly developing new technologies to advance all aspects of flight," said David Hudson, VP & GM APAC Vocollect Solutions, Honeywell Sensing & Productivity Solutions.
"It is important to explore new technologies that enhance the user experience of everyone that touches flight with new solutions that make their jobs easier and more efficient. Honeywell has delivered on this with the development of a voice application to support maintenance operations."
Honeywell's Vocollect Voice Maintenance & Inspection Solution can also support component MRO, line maintenance and heavy maintenance for the aviation industry. 
For more information on Honeywell sensing products, visit: http://sensing.honeywell.com