HONEYWELL LAUNCHES CAPTUVO SLED FOR iPHONES
07-09-2015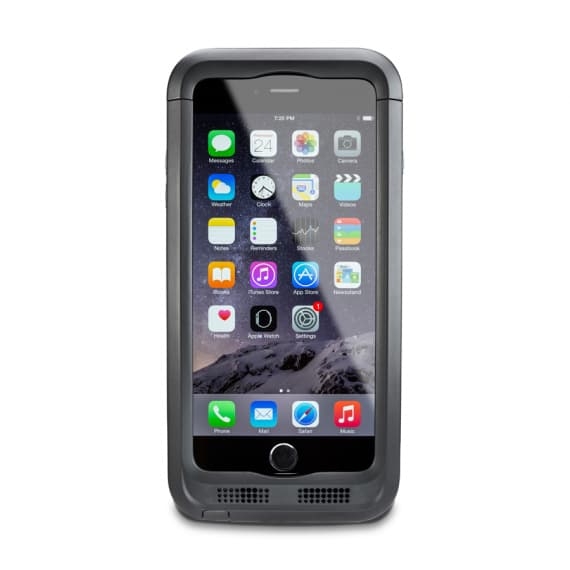 Honeywell Scanning & Mobility has released the Captuvo SL42 enterprise-grade sled designed to boost productivity in warehouses and field service businesses.
Designed to transform the Apple iPhone 6 and Apple iPhone 6 Plus into an enterprise-ready solution, the SL42 targets mobile frontline workers who require real-time connectivity to business-critical applications and superior barcode scanning performance.
Improving productivity and better serving customers whether in the office, on the road, or in the field, the Captuvo SL42 helps toughen consumer devices for use in day-to-day operations throughout the retail, warehouse and field service industries.
"Honeywell recognises that consumer preferences influence the makeup of today's enterprise environments like never before," said Sameer Agrawal, director of global product management, Honeywell Scanning & Mobility. "As Apple's presence grows, enterprises will have a heightened need to implement enterprise mobility technologies that take full advantage of the productivity and creativity gains Apple is bringing to the enterprise.
Pairing our Captuvo enterprise sled with the iconic Apple device can deliver substantial and rapid productivity gains by enabling new business processes and models in a variety of organisations, especially in business sectors like healthcare, retail, direct-store-delivery and field services."
Designed by a leader in barcode scanning technology, the Captuvo SL42 quickly and accurately focuses, illuminates, and reads hundreds of barcodes per shift, even when they are damaged, poorly printed, or on a mobile screen.
The SL42 withstands the demands of work in the field with durable specifications that extend the lifecycle of the smartphone and eliminate the more frequent replacements required for consumer devices alone.
Also, the SL42 extends the battery life of the smartphone with the capacity to last a full shift and the ability to replace the battery; ensuring mobile users do not lose valuable time servicing customers when a device is out of service for charging.