HONEYWELL HONOURS PARTNERS FOR INNOVATION AND GROWTH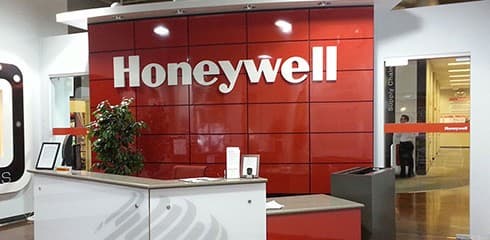 Honewell has announced its new global partner program and award winners from the 2014 Asia Pacific partner conference in Abu Dhabi. 
Themed "Leading Change," the conference was the first combined partner event for Honeywell since the integration with Intermec.
With more than 1200 partners represented worldwide, the Asia Pacific event included 150 partner attendees from Australia, New Zealand and Asia.
Honeywell unveiled its new Scanning & Mobility global Performance Partner Program, designed to allow for simplified processes, improved ease of doing business for partners and increased opportunities for collaboration. The program will begin January 1, 2015.
"The new Performance Partner Program is designed to strengthen and empower our vital network of channel partners across Australia and New Zealand to drive continued innovation and support for our mutual customers in a dynamic business and technology environment," said Tony Repaci, Honeywell Scanning & Mobility Country Manager, ANZ. "We are confident that our partners left the conference with a renewed energy and excitement toward our goals. It was an excellent opportunity to recognise all of our partners for their exemplary efforts on our behalf and we look forward to another great year of working with them."
Conference participants attended executive presentations, solution workshops, training sessions and interactive demonstrations. The partners also heard from the Honeywell Scanning & Mobility leadership team on the company's renewed business strategy, rebranding efforts and exciting new technologies and products.
To close the conference, Honeywell honoured leading partners in various award categories, judged on innovation, year-over-year business growth and the ability to integrate new and emerging technology into their customer solutions. 
Winners include:
Peacock Bros - ANZ Medallion Service Champion, 2013-14
Dematic – ANZ Most Innovative Solution, 2013-14
Dematic (Australia) and Datacom (NZ) – ANZ Most Vaulable Partner, 2013-14
Datacom – ANZ Outstanding Customer Win, 2013-14
Fujitsu – ANZ Outstanding New Partner, 2013-14
Peacock Bros – ANZ Outstanding Sales Person, 2013-14
Dematic and Peacock Bros – ANZ Most Valuable Systems Engineer, 2013-14
Peacock Bros – ANZ Partner of the Year – Mobility, 2013-14
Istari Systems – ANZ Partner of the Year – Printers and Media, 2013-14
Fujitsu – ANZ Partner of the Year – Scanners, 2013-14
Peacock Bros – ANZ Partner of the Year, 2013-14
Sektor – ANZ Distributor of the Year, 2013-14
Honeywell Scanning & Mobility (HSM) is a leading manufacturer of high-performance image and laser-based data collection hardware, including rugged mobile computers and bar code scanners, radio frequency identification solutions, voice-enabled workflow and printing solutions.