HONEYCOMB STRAIN RELIEF SECURES MULTIPLE CABLES AND HOSES
08-09-2017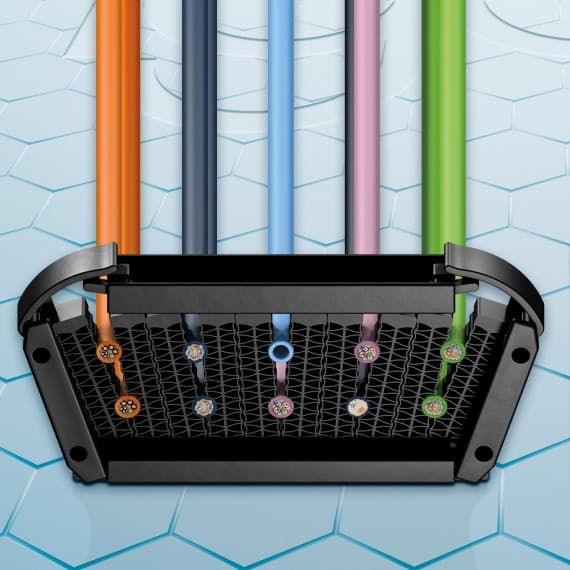 Igus has come up with a novel universal strain relief system that aims to save engineering and assembly time while keeping cables and hoses safe in motion.
The new system, which is available in Australia from Treotham Automation is based on a honeycomb that can hold multiple cables and hoses. So, rather than applying individual cable ties to each cable and hose, using the universal strain relief system saves both engineering and assembly time.
The cables and hoses are simply pressed into the honeycomb with minimal force required. The assembly is then closed, with the outer walls of the honeycomb cavities pushed gently but extremely tightly around the cables. In this way, a single structure can accommodate many different cable diameters.
The honeycomb can be mounted in seconds, and is reckoned to save about 80% assembly time compared with conventional cable ties. The new system also saves space, offers improved protection and is more flexible. The easy opening latch allows cables to be added or replaced in moments.
Two versions are available, offering a choice of horizontal or vertical strain relief.

Treotham Automation
02 9907 1788
www.treotham.com.au