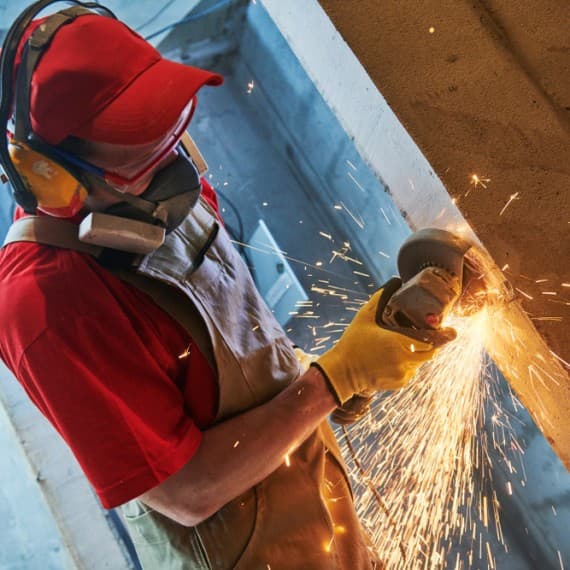 The satisfaction of successfully completing a home DIY project is hard to beat, and bragging rights are warranted. Australians with a can-do attitude develop experience and confidence to undertake almost any task around the property, although it's worth remembering that approximately one third of accidents resulting in hospitalisation occur at home.
Many DIY accidents are caused by using the wrong tools and equipment, or by not wearing the right protective clothing, making home DIY safety a high priority.
Spending on home improvement projects is rising annually. Financial savings are a big incentive, and more people than ever are undertaking major DIY tasks. However, no project is important enough to risk serious injury, so whether you are embarking on a complex build, or simply puttering around the garden, the safety-first approach is always best.
Here are some home simple DIY safety tips worth serious consideration.
1.  Always use a quality ladder that won't buckle under the weight of you and your tools, and make sure the ladder feet are resting on a level surface. Slip, trip and fall accidents are among the most common causes of hospitalisation.
It seems like a no-brainer to use the correct ladder or scaffolding when working at heights, but the message isn't getting through to everyone. Use a ladder with enough height so you don't need to balance precariously on the top rung, while also avoiding stretching at awkward angles.
2.  Understand the load bearing capacity of your roof, ceiling or other elevated structure. It will pay dividends to invest in quality personal protective equipment (PPE) such as a safety harness, lanyard and securing mechanism that will keep you safe at heights without restricting movement.
3.  Ensure safety when working with saws, nail guns, knives and other sharp objects. Any hard-working DIY expert expects to suffer the occasional nick or scratch, but caution is always required to create a safe workspace. Depending on the task at hand, you may need to invest in protective eyewear, protective gloves and appropriate work boots.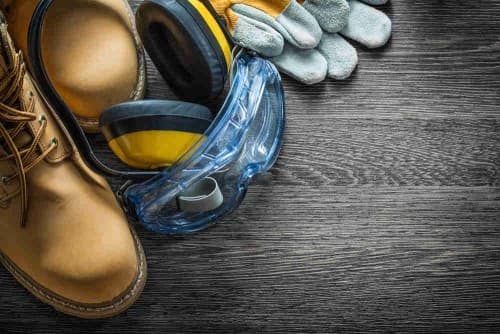 When health and safety is prioritised, it makes no sense to skimp on essential accessories.
4.  Use all tools and equipment according to the manufacturer's instructions. Real builders never take dangerous shortcuts that can cause accidents. Poor quality and badly maintained tools are dangerous, while also invariably resulting in an inferior finished product. For example, use a power saw fitted with a quality cutting blade and protective shield. Allow the blade to do the work for you, and never force the cut.
5.  Understand your limitations for performing some DIY jobs. All major electrical work should be carried out by a qualified professional. And even simple tasks involving dangerous electricity should be undertaken with upmost caution. If working close to electrical wiring turn off the household power, keep the area safe from flammables, and wear nonflammable workwear and nonconductive work boots.
6.  Store all products and chemicals safely and label the containers correctly. Chemicals, solvents and other materials need to be securely stored at the right temperature. Many substances are poisonous, toxic, flammable or unsafe to touch, and a little education will go a long way toward safe DIY work practices.
7.  Periodically inspect and clean tools, sheds and storage areas. Check the use-by dates on all products and dispose of them appropriately when tossing things out. Secure all chemicals to ensure that mice and other vermin can't get in.
8.  Get inspired and get started with your next project. Speak to the experts for ideas and do plenty of research prior to work's commencement. You can do almost anything with safe work equipment and apparel on your side, and remember; measure twice and cut once.