Published 23-02-2021
| Article appears in February 2021 Issue
Holloway Group leads calls to 'Bring it Home'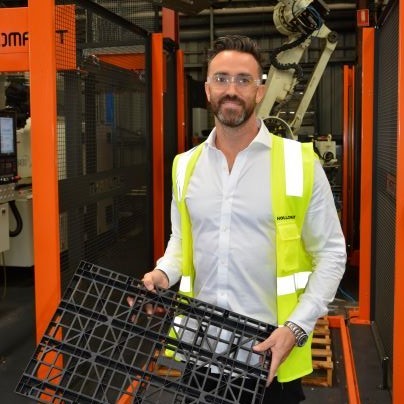 As the economy recovers from an unprecedented 2020, there is a renewed focus from government and industry to bolster the local manufacturing sector through both innovation and onshoring production.
At its height, Australian manufacturing accounted for roughly 25 per cent of Australia's Gross Domestic Product. But in 2019, manufacturing was reported to account for a mere 5.65 per cent.
Many companies who left our shores are finding freight costs increasing, supply chains disrupted and impacts surrounding uncertain trade relations.
But now, many are returning.
With the economic, logistics and health impacts of Covid-19 continuing to ripple through global markets, one Sydney company has taken up the charge to be a leading voice in promoting Australian-based manufacturing.
Innovation facilitator and manufacturer Holloway Group has launched a call to action for local businesses to refocus their efforts to onshore production, with their 'Bring it Home' campaign.
Spearheading this initiative is Holloway Group Managing Director Matt Holloway, who sees 2021 as the perfect time to embrace the opportunities and benefits presented by manufacturing in Australia.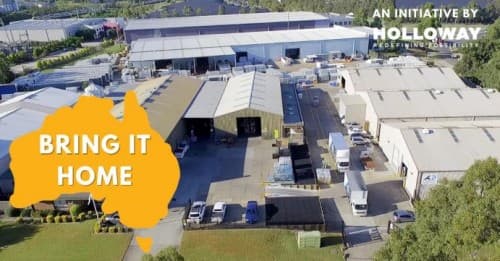 "Our goal is to get our industry and prospective clients to think a little bit differently and to change their behaviour around purchasing," says Matt. "The 'Bring it Home' campaign is an educational piece for us to make some noise about our industry and for manufacturers across Australia."
The campaign highlights four key advantages to local manufacturing: Avoiding up-front payments leading to better cash flow; the ability to not having to hold so much inventory; avoiding many costs associated with overseas markets and exchange rates; and faster lead times and better customer support.
"The stereotypical thinking that it's cheaper to get something manufactured overseas – we really wanted to shift that paradigm. It's not the case anymore at all," says Matt.
"Lead times are one issue, but the actual bottom line expense cost has literally doubled.
"A container out of Malaysia has increased by 80 per cent over the last 6 months and climbing. Companies have to absorb that cost. You can try to subsidise as much as you can, but it gets to a point where you have to pass it on to clients.
"We're getting people to really think it – if I get a Chinese supplier quoted and an Australian supplier, well, the Chinese supplier still might be cheaper, but if you look at all the added costs, lead time and some of the less tangible as well, I think you'll find it's just as appealing to procure locally."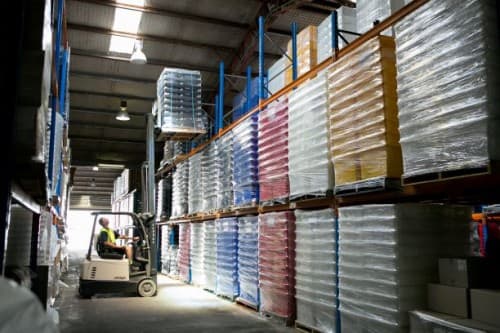 After operating as A Plus Plastics for the past 20 years, the company rebranded to Holloway Group last year. Their subsidiaries include Ausdrain, GEOHEX and Group Tooling – A Plus Plastics remains as a brand for their range of industrial grade packaging solutions for supply chain markets.
Holloway Group specialises in the design, tooling and manufacturing of plastic injection moulded products, with a real focus on research and devlopment. Ausdrain manufactures and distributes drainage cell products and stormwater management products, specialising in modular underground tank systems.
Holloway has implemented a successful social media campaign to get the 'Bring it Home' message out there as well as via a rigorous sales team throughout Australia.
"Everybody can take on board the message of support Australian made, Australian owned," Marketing Manager Tracey Yuen tells Industry Update.
"When we spoke to companies looking to return, they told us it was really frustrating to manufacture overseas. There were language barriers, time-frame barriers and blow-outs in terms of deliverables."
All of that grates people down over time, explains Tracey, as it forced people's hands to make hard decisions about what they've been compromising over the long term for the sake of what they think of a lower price per unit.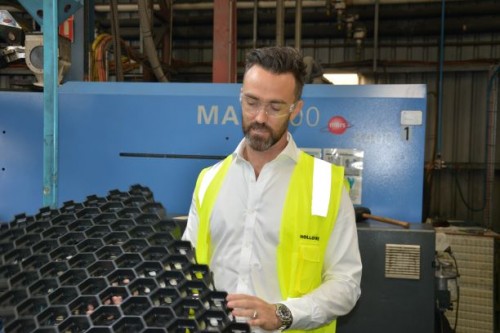 "It's about accountability," she says. "Because we're based in Australia, we have so much more accountability and we're a lot more transparent and easier for people to work with. So they're normally happy to pay the slight increase in cost – if that even exists."
Heavy promotion for the annual campaign began in December 2020 and will run through March 2021. Tracey hopes for it to get bigger and bigger.
"The people that work with us are really happy," she says. "We've had brilliant feedback from our clients and partners on how easy it is to do business with us."
Holloway has seen a massive swing back towards Aussie manufacturers. There was concern for the business when Covid hit, but in fact, business grew over the past six to nine months.
Tracey's team fields many of enquiries that come through social media and directly. Six out of 10 enquiries would be 'we want to work with an Australian manufacturer by choice' not 'I'm looking for the cheapest price', she remarks.
"It's not price-based, it's value-based, which is really interesting. I wasn't expecting it to be such a stark difference, but it's been really obvious that people want to work with Australian made.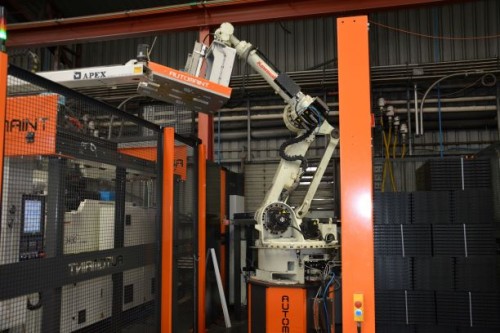 "So that's part of the reason we did this campaign. Anow that there's the Modern Manufacturing Fund from the government it just seemed like a really good time to tell the market that we're really proud to be an Australian manufacturer.
"It's a show of support for Australian manufacturing," she says, adding it's a "sign of their desire to safeguard us and to bolster the Australian economy moving forward".
Matt is hoping for more engagement in 'Bring it Home' and says the industry should band together.
"I think this is definitely a precedent for more companies like ours to bind together and really promote the campaign.
"This is a real opportunity for like-minded companies to come together to rally and make some noise about Aussie manufacturing.
"If we could convince even one new client to come on board, then it was well worth it."