Published 03-03-2020
| Article appears in February 2020 Issue
HOLISTIC APPROACH TO ENERGY MANAGEMENT AND EFFICIENCY PAYS OFF FOR MANUFACTURERS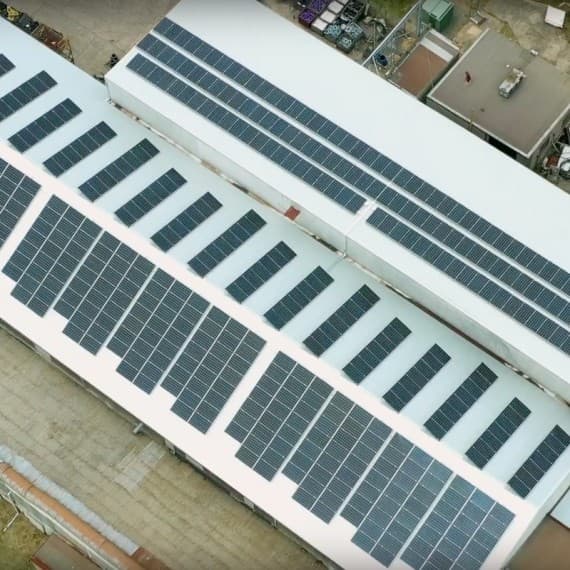 Replas will save $2.8 million over the next 25 years across its two sites
It's no secret that as Australia's largest energy users, in recent years the nation's manufacturers have suffered "bill shock" of a massive magnitude when their time came to negotiate their latest round of energy contracts.
However, there are always alternatives, whether it be changing energy supplier, introducing a degree of on-site generation with rooftop solar (bearing in mind that manufacturing plants are not exactly short of roof space), or looking in greater depth of the energy efficiency of the manufacturing process.
Increasingly, manufacturers are turning to energy consultants such as Choice Energy that can provide a balanced view of the problem, addressing all sides of the energy equation.
One such manufacturer is Ballarat-based Replas, Australia's leading manufacturer turning plastic waste into sustainable products.
Recognising the irony of producing sustainable products in a factory running 24/7 with very energy-intensive processes, the company approached Choice Energy to carry out a solar feasibility study.
Not only did Choice Energy enable significant savings for Replas by adding solar energy to its mix, the company also identified significant energy wastage throughout the plant due to the poor power factor caused by the nature of the loads within the factory.
The addition of a power factor correction unit restored the power factor and removed this energy wastage.
Replas went on to commission a further solar installation at its Recycling Education Centre in Carrum Downs. And between the two sites, the company calculates that it will save $2.8 million over the next 25 years.
One case that illustrates that solar is not the only solution is Ryan & McNulty Sawmillers, a company that makes high-quality timber products for flooring, cladding and decking based in Benalla in NE Victoria.
After reviewing the company's energy bills, Choice Energy helped procure new retail electricity contracts, securing forward pricing well before huge market increases. This alone, saved Ryan & McNulty $186,000 over a three-year period.
Ryan & McNulty also signed up for Choice Energy's metering and monitoring service, which not only validates the company's monthly energy bills, it also records all consumption and the all-important load profile.
This soon proved its worth when Choice Energy switched Ryan & McNulty to a different network tariff, saving a further $6500 per year.
Eventually, though, Ryan & McNulty did invest in a 320kW solar system, which is by far the largest solar installation in Benalla, generating 1MWh of solar energy per day.
Sometimes, it is a combination of measures that produces the desired effect. So, when Lago Quality Smallgoods called on Choice Energy for solutions to its rising power bills.
The company's timing was good, because Choice Energy was able to lock in new electricity retail contracts before a significant rate increase.
Then, having built a consumption and load profile of the energy Lago was using and submitting this as an evidence-based application, Choice Energy was able to renegotiate a better tariff from Lago's network provider, saving some $19,000 a year.
Choice Energy also installed a power factor correction unit for the business, in an effort to reduce the demand from its network provider, and this has proved to save a further $16,300 a year.
What these case studies illustrate is that the Choice Energy energy management team continues to identify new ways to help manufacturers take charge of their energy bills and secure their vital energy supplies.
At the same time, the company is committed to providing high-quality, safe and effective PV solar solutions that it will support long into the future.
Choice Energy
1300 304 448
www.choiceenergy.com.au