HOLDEN WORKERS BRACING FOR JOB LOSSES
29-01-2015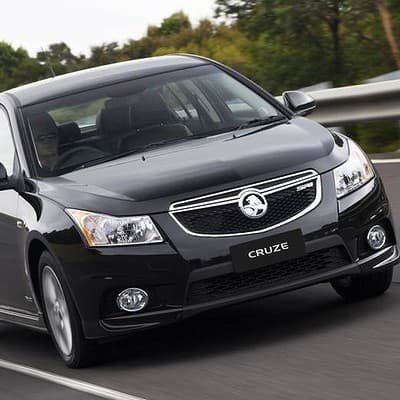 Staff at the Holden's Elizabeth plant in SA may be facing massive product line job cuts following plunging sales of the Cruze model.
Workers have told News Corp Australia they have been warned they should be prepared to be "tapped on the shoulder" should the schedule of redundancies not be met voluntarily.
The Cruze models recorded their worst sales figures on record last month following a continued decline in sales in the second half of last year.
The model has been given a small facelift but one of its variants has been dropped from production.
It is understood a meeting of workers was held recently to outline the road ahead for Holden, which will finish manufacturing in Adelaide's north by the end of 2017.
Workers have said up to 500 of 1600 jobs at Elizabeth are earmarked to go within the first quarter of this year.
"They will be taking voluntary redundancies first, then forced," a Holden insider told News Corp.
"No warnings. They will just come up and tap you on the shoulder and into the office for the speech ... then escorted straight to the gates. No time to say goodbye to anyone or anything. That's very harsh."
But a spokeswoman for the carmaker told News Corp there was no meeting of workers or announcements last week.
"Our overriding goal is to manage the scaling down of manufacturing between now and 2017 in a way that treats our employees with respect as they leave the company, and gives them the best chance at gaining future employment," a statement from Holden said.
GM Holden has put forward a $14 million retraining fund to assist retrenched workers. Each worker can access up to $2000 for training courses to reskill and an agreement has been signed that requires all of the $14 million to be spent on resources - including counselling, resume writing and job interview assistance – aimed at reskilling the workforce.
Australian Manufacturing Workers Union SA regional secretary, vehicle division, Scott Batchelor said a "rerate" of the production line at Holden is expected in March.
Mr Batchelor said Holden's retraining package is "reasonable" and better than that offered by the Federal Government to support components workers affected by the vehicle industry shutdown.