Holden to shed staff in Adelaide
31-08-2010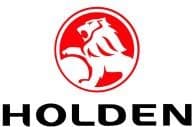 Vehicle manufacturer Holden Australia will cut 170 jobs at its Adelaide assembly plant due to falling demand for locally-built vehicles.
In a statement Holden said the job cuts would be achieved through voluntary redundancies.
The job cuts would allow the company to better match production levels to customer demand, the statement said.
It said the high Australian dollar and Australia having one of the world's most open and competitive car markets had forced its hand.
The job losses were a necessary step to ensure the company was able to continue to have a viable manufacturing operation in Australia for the next decade.
"Situations like this are always difficult and this decision has not been made lightly," a company spokesperson said.
"We will work together with employees and representatives to ensure that people are able to make informed decisions about their future.
"Every effort has been taken to avoid this decision, including the use of market response days.
"However current new car demand necessitates a reduction to permanent employees."
Holden said it expected to get enough workers to accept redundancy packages and all would have access to support services.
It said it also remained committed to developing two new cars in Australia.