HOLDEN SENDOFF OPENS REGISTRATION
10-10-2017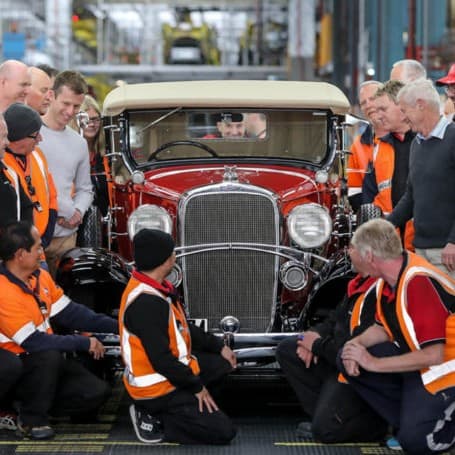 The Holden Dream Cruise on Sunday, 15 October, will include a 10km street parade through the northern suburbs of Adelaide, South Australia, and will culminate in a family day a short distance from the General Motors-owned carmaker's factory in Elizabeth.
The final day of manufacturing will be marked with a private event for its 900 remaining employees on Friday, October 20. It follows the Victorian closures of Toyota's Altona plant last week and Ford's Geelong factory a year ago. Holden closed its engine factory at Fisherman's Bend in Victoria late last year.
By the end of last week more than 1200 cars from as far away as Perth, Canberra, Sydney, Melbourne and regional South Australia had registered for the Holden cruise but organisers predict that by the time Sunday rolls around the number could be as high as 5000.
A similar number of Holden fans are expected to line the route, which begins at Elizabeth City shopping centre at 9am and winds its way past Holden's vehicle operations plant on Philip Highway before ending at the Elizabeth Oval fun day about 11.45am.
The Holden Dream Cruise is based on the Woodward Dream Cruise held in Detroit, which began in 1995 and is the world's largest one-day car event attracting 1.5 million enthusiasts and 40,000 classic cars.
Holden is encouraging owners of some of Australia's most iconic car models including FJ, EH, HD, Kingswood, Torana, Monaro, Sandman, Commodore and the Holden Ute to register.
However, owners of any vehicle models made or assembled by Holden in Australia can register for the parade.
The cruise will be led by the first and last cars built in Australia by Holden: a 1948 48/215 and a 2017 VF Commodore.