HOLDEN DROPS FACTORY REVIVAL DEAL
08-02-2018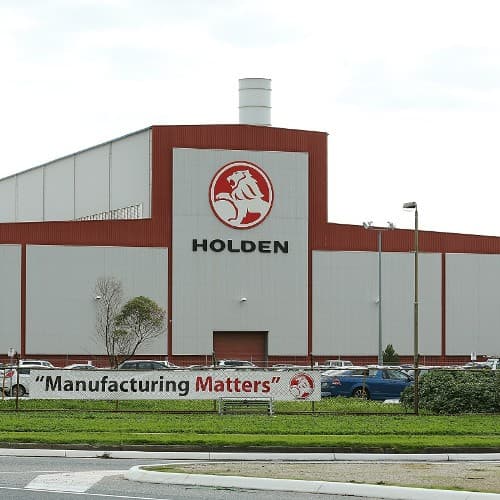 Unable to reach mutually satisfactory terms, Holden has rejected a deal proposed by Sanjeev Gupta which would have seen Holden's closed manufacturing site repurposed for the construction of electric vehicles. 
Gupta has made strong inroads into the Australian market over the past two years and already invested in other local ventures, so Holden's decision to reject his offer has come as a surprise to many. 
"GFG Alliance's proposal to purchase selected manufacturing assets was comprehensively assessed by GM and Holden and the decision was taken not to proceed with the offer," the Holden statement read.
In respose to Holden's statement, SA Premier Jay Weatherill said that it was a "spiteful" move on Holden's part. 
"The idea we... have supported [Holden] here for decades and decades with hundreds and hundreds of millions of dollars in public money to make sure they had a successful car industry in this country, for them to then say we are not going to sell our plant and equipment to someone who might set up as a competitor to us is a very destructive and inappropriate response," Weatherill said.
Members of the government are clearly in support of GFG's plans, with energy and environment minister, Josh Frydenberg praising plans for job creation. 
"He has some exciting plans for South Australia, and if he wants to invest in creating more jobs then of course we would always welcome that," Frydenberg said.
"I don't know how advanced those plans are. But certainly he's focused on steelmaking, he's focused on energy for those plants and he's proven himself internationally to be an entrepreneur who's got results," he said.
Mr Gupta and GFG first moved in to South Australia in 2017, purchasing the Arrium steelworks in Whyalla for approximately $700 million AUD. Since then GFG has announced a $1 billion transformation of that plant and a joint-venture investment in a renewable energy company.
Despite this knockback, GFG Alliance still has the opportunity to bid for purchase of some Holden manufacturing assets at public auction.