Holden closure puts pressure on Toyota Australia
31-08-2010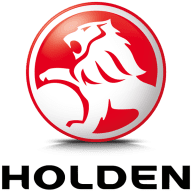 Toyota, which employs 4,200 people in Australia, will consider its options in the wake of Holden's decision to close its Australian manufacturing operations.
In a statement yesterday Toyota said: "This will place unprecedented pressure on the local supplier network and our ability to build cars in Australia.
"We will now work with our suppliers, key stakeholders and the Government to determine our next steps and whether we can continue operating as the sole vehicle manufacturer in Australia."
The statement was issued following Holden's announcement it would cease making vehicles locally by the end of 2017 – ending 65 years of building cars in Australia.
Nearly 3,000 Holden workers are set to lose their jobs over the next four years as the iconic manufacturer winds down its Australian manufacturing operations.
Holden general manager Mike Devereux delivered the news to workers in Adelaide's Elizabeth plant.
"This is an incredibly difficult day for everybody at Holden, given our long and proud history of building cars in Australia," he told a media conference.
"But make no mistake, we have looked at every possible option to build our next generation cars here in this country to replace our existing models.
"Australia's automotive industry is up against a perfect storm of negative influences, including the sustained strength of the Aussie dollar against almost all major trading currencies, the relatively high cost of production and the relatively small scale of the local domestic market," Mr Devereux said.
"Building cars in this country is just not sustainable."
Acting Prime Minister Warren Truss said: "We regret the fact that GM is to phase down its operations in this country.
"Holden has been an iconic national brand for Australians, a part of our heritage, which meant a great deal to Australians over several generations."
Meanwhile, Treasurer Joe Hockey urged Toyota workers there to accept a new wage deal in light of Holden's announcement.
"I say emphatically to the workers at Toyota, who are due to make a decision this Friday, on a proposal put to them by the management of Toyota, I say to them emphatically – please vote for your jobs this Friday."
However, the Australian Manufacturing Workers Union says it is now "highly likely" Toyota will leave Australia too.
"Toyota have told me they won't be able to survive in Australia because of the lack of volume in the component industry," national secretary of the AMWU vehicle division Dave Smith said.
Car parts companies are also likely to fall victim to the Holden shutdown with its peak representative body, the Federation of Automotive Product Manufacturers, warning that up to 40,000 jobs are at stake.
President Jim Griffin says MPs need to understand the "downstream" impact of the demise of the big car manufacturers.
"If you cut the trunk down, the branches come down with it," he said.
"This is about small companies all around Australia that employ 20, 30, 40, 50 people that are all going to disappear in two or three years time if this industry does not continue."
The Federal Government says it will consult Holden, unions and all other stakeholders to help workers find new jobs.
"We will do what we can with General Motors to achieve the very best possible outcomes for these people," Mr Truss told Parliament.
"This is a difficult day for Australians, a difficult day particularly for the Holden employees, and we will stand with them to work constructively to make sure that they can transition into good jobs in other parts of our industry."