Holden can be saved for $150m a year: Carr
31-08-2010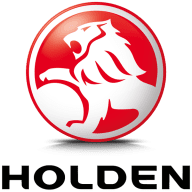 Labor's former industry minister Kim Carr says the federal government could save Holden for an extra $150 million per year.
And Senator Carr told the ABC an extra $300 million a year would secure the entire Australian automotive industry.
His comments come following reports that Holden is on the verge of announcing it will cease production in Australia as early as 2016.
Industry Minister Ian MacFarlane, however insists no decision has been made.
Ford announced in May it would close its Australian operations by October 2016.
Prime Minister Tony Abbott has demanded Holden decide if they want to stay in Australia or leave, saying they owe it to their workforce to make a decision.
At the same time he ruled out any extra federal government assistance to the company.
Mr Abbott said he wanted Holden to stay in Australia and the motor industry to flourish.
''The message we are getting from Holden is that they are in two minds,'' he told radio 3AW last week.
''I do wish Holden would clarify their intention because at the moment they have got everyone on tenterhooks.''
The Coalition took a policy to September's election that it would cut $500 million out of the Automotive Transformation Scheme, the main source of government funding to car  makers in Australia.
He said it was the job of government to make business easier, ''not chase them down the road waving a blank cheque at them''.
Senator Carr told ABC radio the Government has known for some time that preserving Holden's Australian operations would cost around $150 million extra per year.
"For $300 million a year, Holden, Toyota and 160 component manufacturing companies plus all the suppliers that flow from there can be preserved but the Government does not want to face up to its responsibilities," he said.
He says the claims are based on documents drafted by senior officials in the Department of Innovation in the lead-up to the last election that the Coalition has had access to.
The ministers who briefed the ABC believe the decision about Holden's exit was made by its parent company in Detroit, General Motors, as part of a global restructure.
An announcement by General Motors that it will no longer sell the Chevrolet to Europe has added weight to their claims.
Senator Carr says the Government is putting ideology ahead of Australian jobs.
"There are dries within the Liberal Party are trying to force General Motors of out Australia," he said.
"They have this ideological obsession, a hatred for the automotive industry and that's being played out to the point where hundreds of thousands of Australian workers will be sacrificed on the altar of this economic fundamentalism."
The Government has asked the Productivity Commission to carry out a full review of car industry assistance, and Mr Abbott was expected to wait until the review was handed down before making any decisions.