HMS DELIVERS 5 MILLIONTH MODULE
04-05-2018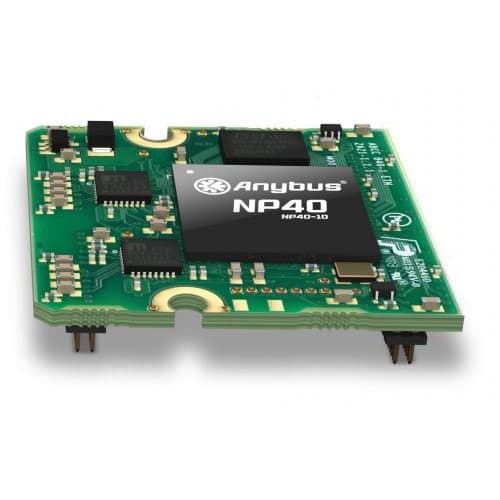 HMS Industrial Networks has shipped its five-millionth Anybus product to Parker Hannifin. 
The five-millionth Anybus in question is an Anybus CompactCom B40, set to be used in one of Parker's new valve control units. The B40 is a stripped-down version of a CompactCom without housing, connectors and network isolation, giving the user a lot of freedom during integration. 
Anybus CompactCom products are interchangeable communication products which are integrated into industrial devices to provide connectivity. 
"The Anybus communication products have support for all the major fieldbus and industrial Ethernet networks that Parker Hannifin requires in their valve controllers and this enables them to connect to the various control systems used in automation technology. We are very happy that Parker Hannifin continues to trust in HMS as their industrial communication partner when launching this new state-of-the art valve controller," said Kevin Knake, Executive Vice President of HMS Market Unit Americas. 
The CompactCom can operate on any fieldbus or industrial Ethernet network, and consequently be used in any type of application, anywhere at any time. 
Once the Anybus concept is implemented, it is possible to switch to another network by simply changing to another Anybus module.
Parker Hannifin and HMS have been working together successfully for more than 10 years.
John Garbarino explains why they have chosen Anybus for their new valve controls:
"Parker Pneumatic Division North America and Europe chose the Anybus CompactCom B40 from HMS for several reasons. It provides network flexibility because it can be flashed to meet regional fieldbus or Ethernet protocol preferences. CompactCom also provides design flexibility since form factors include chip, brick, and module versions."
HMS Industrial Networks
www.hms-networks.com