HMIS TAKE ON NEW TASKS WITH DISTRIBUTED NETWORKING PROTOCOL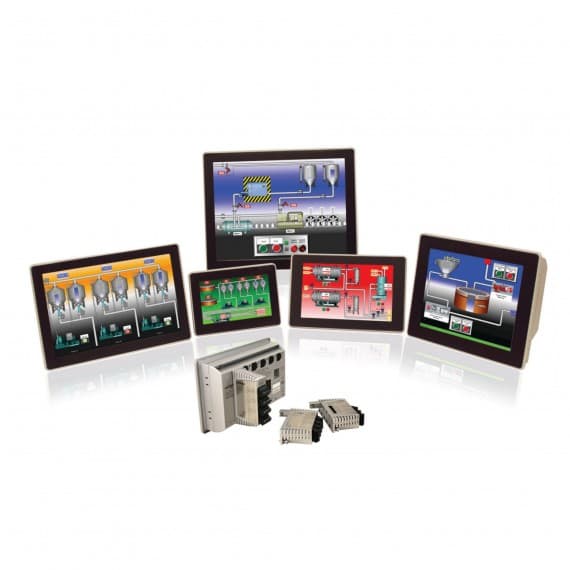 Red Lion Graphite series HMIs and Graphite Core Controllers from Control Logic now support DNP3 master and slave communications with the addition of a new driver supporting the distributed networking protocol.
Thanks to the DNP3 driver, the HMIs can now be used in applications where an RTU would traditionally be used, such as remote pump stations or well-head-monitoring stations.
It also allows non-DNP3 devices to communicate with an upstream SCADA via the Graphite HMI while maintaining data integrity thanks to DNP3. And, thanks to the extensive range of serial and Ethernet drivers available, many common industrial products can be connected.
The DNP3 driver supports both serial and Ethernet media allowing the Graphite HMI to be retrofitted into existing applications.
What's more, by adding the Core Controller PLC engine and Crimson 3.0 IEC61131 programming software, both available from Control Logic, the Graphite platform will offer both DNP3 communications and hardware capable of running HMI and PLC logic.
Control Logic
1800 557 705
www.control-logic.com.au