HMIs PROMISE IMPROVEMENTS FOR BOTH DEVELOPERS AND USERS
20-10-2017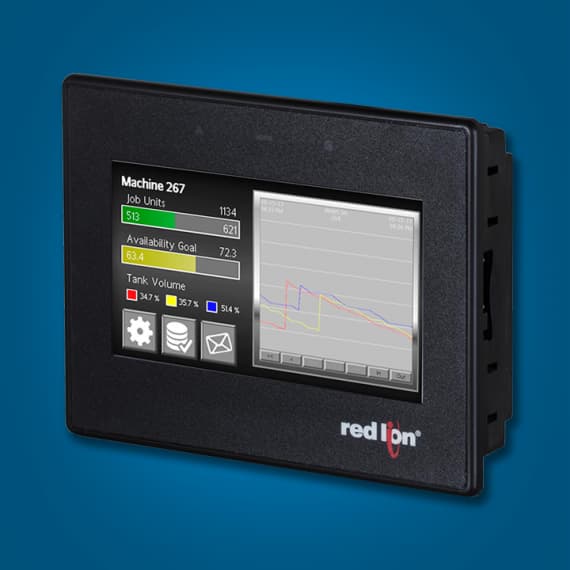 The latest generation of Red Lion HMIs with Crimson 3.1 software deliver an improved developer and user experience, and incorporate protocol conversion, data logging and a web server for monitoring and control.
Available from Control Logic, the CR1000 and CR3000 HMIs are available in a range of sizes from 4.3 to 15in and provide a wide choice of connectivity options to answer the challenges of multi-vendor manufacturing environments, thanks to the ever-expanding library of more than 300 industrial protocols supplied as standard in Crimson 3.1.
Updated and expanded symbol libraries and the facility for 16 million colours will allow designers to create interfaces with greater visual effectiveness and a more natural appearance. This can both accelerate operator learning and improve user understanding of on-screen information, symbols and messaging.
The CR3000 has a built-in web server that allows users to securely monitor and control their applications via PCs, tablets or smartphones, with text messaging and email alerts to provide early warning of process issues. The HMI also includes data logging, which is important for both troubleshooting and meeting regulatory requirements.
The new HMIs are housed in rugged IP66-rated polycarbonate enclosures with high shock and vibration tolerance and have wide operating temperature ranges of -10 to +50℃. They are ideal for industries such as manufacturing, packaging, food and beverage, and plastics.
Control Logic
1800 557 705
www.control-logic.com.au