Hitting "Refresh" on Work Health and Safety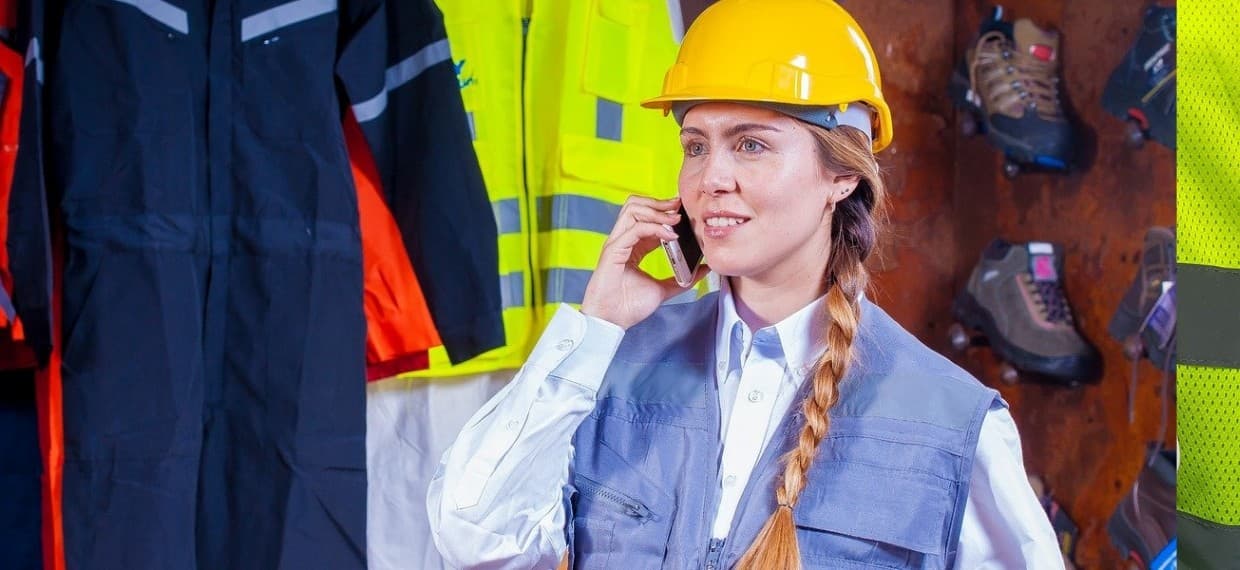 While we've all been preoccupied with wearing masks, elbow-bumping and staggering entrances, some of the more fundamental aspects of work health and safety may have become less of a focus.
Work health and safety (WHS) – sometimes called occupational health and safety (OH&S) – involves the management of risks to the health and safety of everyone in your workplace. This includes the health and safety of anyone who does work for you as well as your customers, visitors and suppliers.
Here are some of the areas to keep an eye on in any industrial, warehouse or manufacturing space. All employers should of course be in compliance with official workplace health and safety rules and regulations.
Further detail can be found at www.whsmatters.com.au, www.business.gov.au/risk-management/health-and-safety/work-health-and-sa... and government websites.
Emergency Plans
An example of emergency planning is establishing where employees should assemble on evacuation in the case of fire. Emergency plans should be comprehensive, yet easy to understand in order to minimise panic, and tailored to the specific workplace.
First aid
Whatever the workplace, there must be provision of first aid supplies that each employee has access to.
Information, training and instruction
Information, training and instruction must be provided for staff. It should of course be adequate and appropriate for the nature of the work to be carried out.
Warehouse racking
It is crucial that racks are well-constructed and maintained according to the manufacturers' instructions. Weight, placement and units need to be observed and monitored regularly.
Manual handling and lifting
Minimise workplace injury by encouraging employees to adopt the right ergonomic posture when moving or carrying heavy loads. Let them know it is OK to ask for help.
Traffic management
Managing warehouse traffic is imperative. Vehicles reversing, loading and unloading are unfortunately often linked with injuries to workers and members of the public. Within a warehouse, eliminate risk by separating vehicles, and pedestrians should always be given right-of-way.
Conveyors
Conveyors are usually used to transport products or goods between warehouses. During the training of conveyor operators, each operator must understand the safe operation of the conveyor and all safety precautions. Also, during the learning period, a conveyor operator must be supervised by a worker with a thorough knowledge of the machine/vehicle.
Hazardous chemicals
Ensure any hazardous chemicals are correctly labelled. Also ensure that any safety data sheets are readily available and up to date.
Ensure any relevant personal protective equipment is supplied and workers are trained in how to wear or use it.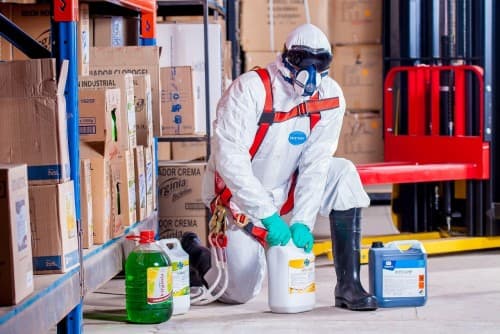 Forklifts
Forklifts are a regular fixture in storage and warehouse facilities, but a significant risk is the potential for vehicles to tip over. Be careful of:
• excessive speed – especially while turning
• heavy braking
• overloading
• moving with an elevated mast and load
• sloping surfaces
• traveling down ramps with load forward
• turning sideways on ramps
Ensure any driver holds the appropriate licence.
Before a forklift is operated, a pre-start safety check should be done on both the vehicle and its attachments.
Loading areas
One of the risks in loading areas is a worker being hit or crushed by mobile plant (for example: trucks, forklifts etc). This can be caused by forklift rear swing or mobile plant striking someone. Here are some safety measures to reduce risks:
• Separate people and the traffic areas by installing physical barriers and have warning alarms if someone enters the area
• Install speed limiters and proximity sensors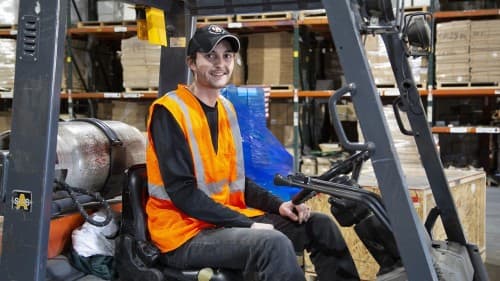 Charging stations
Charging stations can be powered by batteries, liquid petroleum gas (LPG) or gasoline. They are used in recharging and refuelling powered equipment – so they can cause explosions and fires if safety measures are not in place. Make sure that:
• the area where they are placed has a proper ventilation system, which will help disperse harmful gases
• any relevant personal protective equipment is supplied, and workers are trained in how to use it.
Material storage
Haphazard storage can lead to objects falling off shelves, causing trips and slips.
• Always stack product evenly. Arrange the heavier loads on the middle to lower shelves and keep the lighter stock towards the top. Take time when removing product from shelves. Ensure product is secure.
• Ensure that passageways and aisles are kept clean and clear to prevent congestion and accidents
Having work health and safety measures in place can result in many benefits for workers and organisations. These include greater productivity, lower workers' compensation premiums, less workplace injury and workers' compensation claims, and greater health and wellbeing for employers and staff alike.