HIRE FAST OR MISS OUT: JOBSEEKERS PROVE RESTLESS
30-05-2017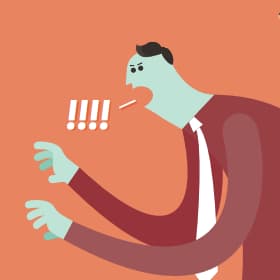 In a market that is increasingly characterised by a skills shortage, it's no surprise that those in demand are expecting fast recruitment.
New research by Robert Half shows that the time taken during a recruitment process is a major factor in how employees choose whether to take a job, with a clear majority thinking that a wait of one-to-two weeks is too long.
The stats speak pretty clearly: during a lengthy recruitment process, 39% of Australian jobseekers become disheartened, 33% lose interest and pursue other roles and 30% question the company's ability to make other decisions.
David Jones, Senior Managing Director at Robert Half Asia Pacific said: "Because companies want to be sure they hire the best candidate for the role, they often unnecessarily draw out the hiring process, adding days or even weeks to the recruitment process. But this often results in companies losing top candidates."
 "Many jobseekers are acutely aware of their market value and are often in contention for several roles, with many top candidates not willing to wait too long during the hiring process, thereby highlighting the importance of an efficient – and timely – recruitment process as the best way for companies to secure the right candidate (and not lose their preferred candidates to the competition)."
With 32% of Australians identifying the long post-interview wait being the most frustrating part of a job search, hiring managers are encouraged to keep in contact with potential hires during this period. While a company obviously has to carefuly consider each candidate, there is no reason to keep people entirely in the dark during that process. 
For full details of the study, visit Robert Half and take a look at their infographic breakdown.