HIGH-TEMPERATURE 3D PRINTING WITH POLYMER FILAMENT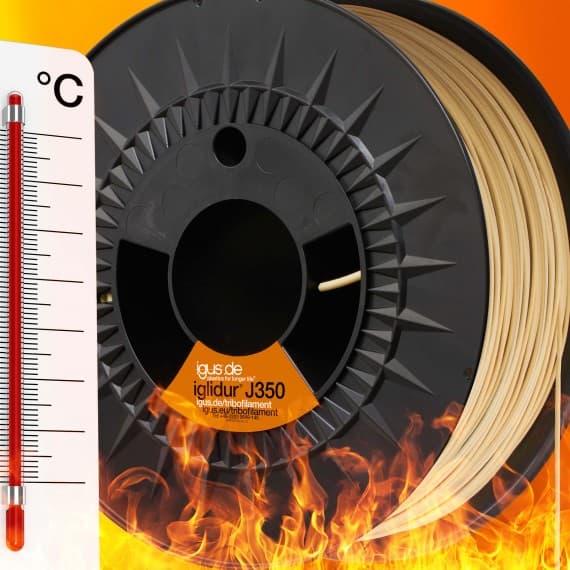 Igus has developed a filament made from high-performance iglidur J350, a tribo-polymer that is lubrication-free, wear-resistant and maintenance-free, with high heat resistance, dimensional stability at temperatures up to 180°C and a very low coefficient of friction on steel.
High-temperatures and medium to heavy loads take a toll on moving parts, and worn parts often lead to machine failure and shutdown, resulting in long downtimes, complex repairs and spiralling costs. Using a high-temperature 3D printer, Igildur J350 filament allows maintenance engineers to print wear-resistant parts very quickly, minimising time and cost.
Treotham already offers plain bearings and stock bars made from Igildur J350, as well as six other igus filaments, including materials approved for food contact, chemical-grade applications and the US Federal Aviation Authority's fire prevention requirements for aircraft interiors.
Treotham Automation
1300 65 75 64
www.treotham.com.au