HIGH-SPEED WAREHOUSING IN THE AMAZON AGE
28-03-2017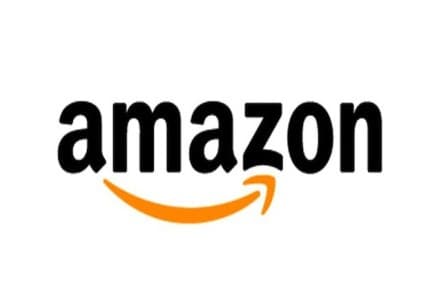 With Amazon set to launch in Australia in 2017, it has promised to "destroy" the current retail landscape with prices 30% lower than traditional retailers on average.
Consumer demand for fast delivery has meant that the Amazon machine has grown into something monstrous in size as well as incredibly efficient.
According to Wired and their Peek Inside Amazon's Wish-Fulfilling Machine, Amazon fulfilment centres are "a vast, networked, intelligent engine for sating consumer desire".
Amazon Prime customers get free two-day shipping and can even get free 2-hour delivery in certain areas. This requires an unrivalled level of warehousing efficiency on the largest scale imaginable.

How Amazon does it
Technology is the biggest driving factor behind the Amazon machine. The tech giant has developed software systems to power its physical infrastructure and keep all the wheels turning as they should.
One of the most interesting things about Amazon fulfilment centres is that it doesn't really matter where in a massive warehouse a particular product is stored. In fact, the same product will be stored in many different locations in the same warehouse.
When an item is stored on a particular shelf, the product and the location are scanned so that the system knows what item is there. When an order for that item comes in, the system directs a worker to the nearest location where that item is stored.
Storing the same product in multiple locations would be disastrous for efficiency in a small-scale operation. However, there's no need for a worker to remember where something is, and storing something in multiple places means it's more likely to be closer to a worker at any given time.
This is an efficiency measure that is unique to an operation as large as Amazon. 

High-speed warehousing for small businesses
One of the things made abundantly clear by the success of Amazon is that consumers want to be able to get their goods quickly and easily, especially when buying online.
Warehousing, logistics, and dispatching are not new, but with Amazon setting the standard so high, is it possible smaller businesses to provide a similar customer experience?
The scale of Amazon's operation is unmatched, but the guiding principles for smaller businesses should be the same: use technology and organisation to achieve efficiency. The only difference is what that means in execution.
Blossom Costumes is an Australian online costume retailer. They have thousands of products, most of which come in multiple sizes. Not only that, but they offer same-day dispatch for orders made in the morning. During busy periods, they pack and dispatch hundreds of orders per pay and thousands per month.
High-level warehouse organisation and stock management are essential for this kind of operation. Unlike Amazon, everything is organised and stored in specific places so that items can be located easily. This is essential since orders must be packed and dispatched within a few hours of being received.
Software is also essential for smaller operations, though it's less sophisticated than Amazon's. The level of speed demanded by customers would be impossible without software systems keeping track of inventory and orders.
With the threat that Amazon poses to Australian retailers, efficiency and a good customer experience will be essential for businesses hoping to survive.