HIGH SPEED RELIEF FROM BULK UNLOADING HEADACHES
22-06-2015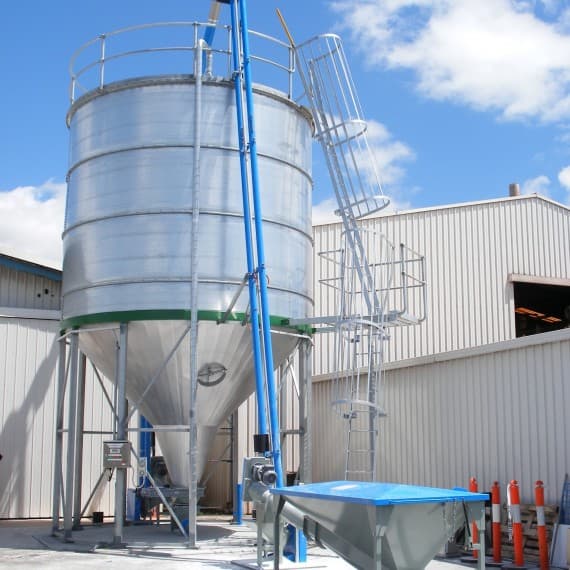 Bulk unloading of industrial and food grade powders and granules can be challenging and costly.
Companies regularly contend with a number of intractable headaches including escalating demurrage costs, dust explosion risks, threats to product integrity and flow inhibiting hygroscopic materials.
Achieving rapid, safe, clean transfers with traditional bulk tanker to silo blowing systems requires stringent controls and complex interfaces between the truck and the plant.
Aero-mechanical conveying inventors Floveyor have adapted their world leading technologies to deliver simple, high speed solutions for bulk unloading applications.
These low maintenance systems are globally renowned for gentle product handling and delivering total batch transfer with minimal residue retention.
Designed for filter free operation, Floveyor bulk unloading units have zero pressure build up at the destination point saving on filtration costs.
Floveyor's distinctive aero-mechanical technology and flexible design is highly effective across a disparate range of challenging products including urea, sugar, flocculent, ammonium nitrate and PVC.
System configuration begins with a standard Floveyor unit of between 3 to 5 inches in diameter. The appropriately sized Floveyor will optimise specific material transfer rates from floor level to the storage vessel or process.
Infeed to the Floveyor from the road tanker outlet is tailored to match the diverse options currently in use globally from simple transfer hoppers to pre feed screws with docking connections or dust hoods.
Floveyor
Ph: 08 9378 3333