HIGH-SPEED FOLD UP DOORS ARE STRONGER FOR LARGER OPENINGS
22-08-2017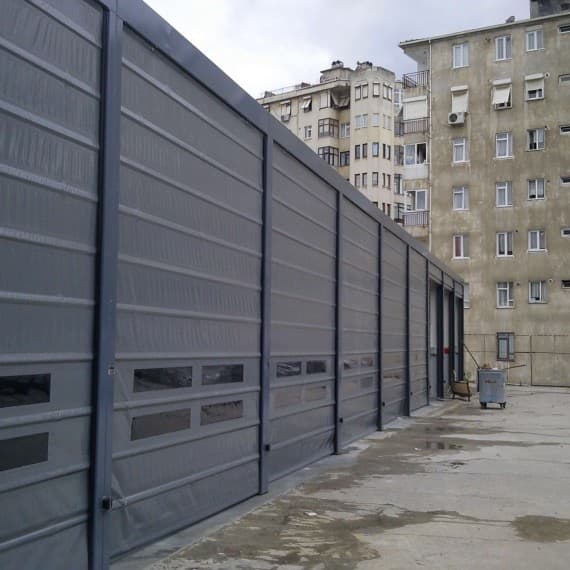 The High Speed Fold Up Door range from DMF International offers an alternative take on the high-speed door that is better suited to larger openings.
Traditionally, High Speed Roll Doors have been effective in securing large spaces across warehousing, mining, production and logistics. However, the strength of the flexible PVC typically used can become problematic when the openings exceed 6m.
To answer this problem, the High Speed Fold Up Door uses technology similar to a Roman blind.
The design of the door includes a reinforced steel rail, which counters the effects of wind pressure. The speed of the door is approximately 1m/s and is simply controlled via a single-phase PLC control system.
The door is fabricated from galvanised steel and heavy-duty reinforced PVC, providing high resistance to wear and tear. The door panels also come in a wide variety of colours as well as options for window sections.
All doors are custom made to suit specific requirements, and each model is designed with safety in mind, with a variety of safety sensor options and activation modes.
DMF International
1800 281170
www.dmf.com.au