HIGH-SPEED DOORS LINK WITH CONVEYORS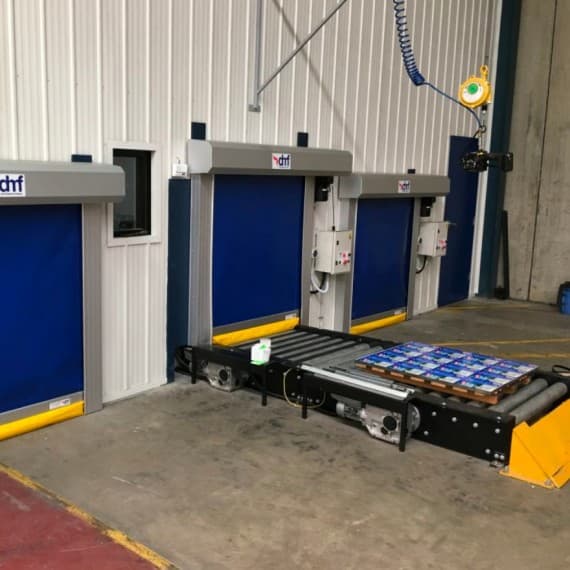 Many of the problems of maintaining climate control, hygiene and security when moving materials and products between different zones within a manufacturing or storage facility can be solved using high-speed roller doors.
High-speed-door specialist DMF has completed a number of projects that have involved installing small fast-action roll doors on conveyors and small hatch systems.
By interlocking the door with the conveyor system, the movement of stock between the areas can be fully automated, thus minimising the loss of conditioned air.
DMF uses a variety of sensor technologies to enable this synchronised operation, ranging a simple photoelectric sensor that is triggered by the arrival of stock on the conveyor to other forms of logic control that operate the door at the correct time to allow the goods to pass through.
This system can also be employed for palletisers, creating not only a climate control solution, but also improving safety as the rapid-roll door eliminates personnel access to the palletiser during operation.
DMF is an Australian manufacturer of high-speed roll doors, and can customise the products to suit design requirements.
DMF International
1800 281170
www.dmf.com.au