HIGH-SPEED DOORS LEVERAGE VARIABLE-SPEED DRIVE TECHNOLOGY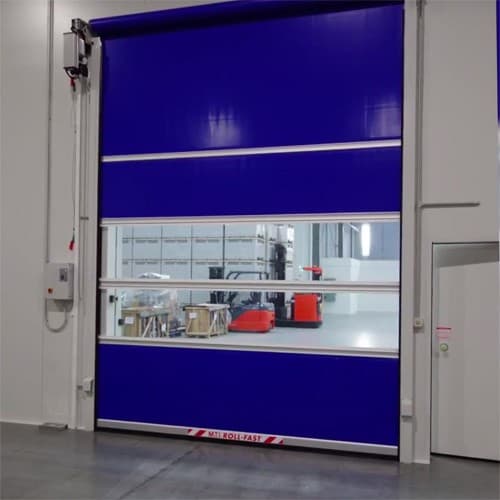 High-speed doors are ideal for larger openings between different environments by ensuring that they are open for the minimum length of time possible, and the SI-163 Roll-Fast door is a high-speed door for internal applications.
This highly efficient unit is made Australia using top quality materials and state-of-the-art production techniques. And with an operating speed of 1500mm/s, it's both fast and quiet, allowing for virtually non-stop operation.
The key to its speed and efficiency is its variable speed drive, which provides soft-start opening and soft-stop closing that also reduces wear and tear.
Each door has a clear PVC centre section that runs the full width of the door to give a clear field of view. Further safety features include a photoelectric cell within the doorposts and a self-guarding safety edge system.
MTI Qualos
1300 135 539
www.mtiqualos.com.au