HIGH SPEED DOORS FOR INDUSTRY
26-09-2017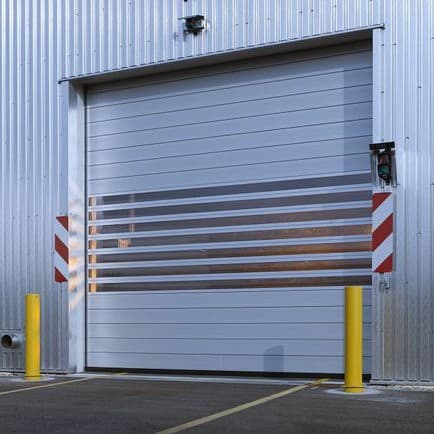 DMF International is an Australian owned family business that has specialised in the manufacture and supply of high speed roller doors for over 50 years.
DMF provides premium solutions across industries such as food processing and production, warehousing and logistics, manufacturing, pharmaceutical, printing, emergency services, carparks and even prisons.
High speed door models such as PVC Rapid Roll Doors provide temperature control and protection from dust and vermin as well as wind.
The company's partnership with German brand Efaflex also means that DMF can offer a wide variety of high speed door solutions, improving access control and operating conditions across a range of applications.
All DMF door models are custom made to size and designed to suit the flow of traffic. They come with a wide selection of door blade construction that can include flexible PVC, extruded aluminium, clear acrylic glass or polycarbonate.
These high speed insulating roller doors are increasingly popular because they are designed not only to operate efficiently but to provide greater temperature control and sound control.
This results in improved air conditioning efficiency, refrigeration capability and increased performance of even bulk freezers, meaning a greater return on investment relatively quickly.
DMF
1800 281 170
www.dmf.com.au