HIGH-SPEED DOORS COME WITH A CLIMATE-TIGHT SEAL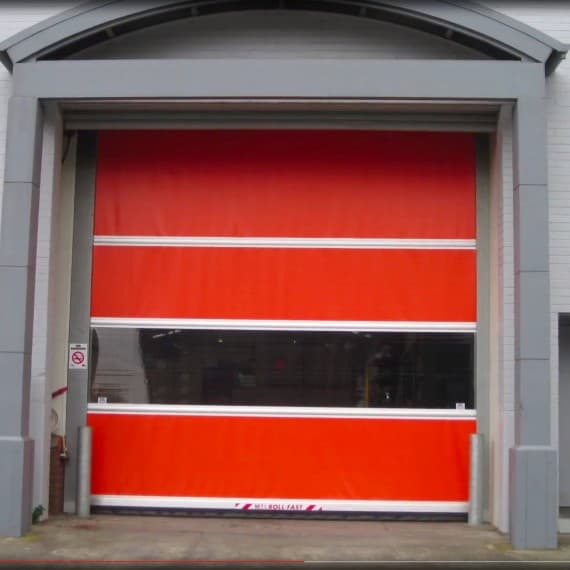 When speed and security are important for larger openings, the versatile SI-15 and SI-18 Roll-Fast doors are ideal for use in manufacturing and the food industry.
These heavy-duty robust doors are manufactured from 1.6mm-thick vinyl and come complete with a large clear centre section that ensures safe transport and good visual contact.
The opening speed of up to 1500mm/s minimises the time that the door spends open, and safe operation is assured by the inversion relay control system together with a photocell within the doorposts and a self-guarding safety edge system.
To ensure a climate-tight seal lateral belts, tension springs and pulley systems keep the PVC curtain taut during all operations and brush seals within the doorposts reduce drafts.
MTI Qualos
1300 135 539
www.mtiqualos.com.au