High quality transfer between pump stems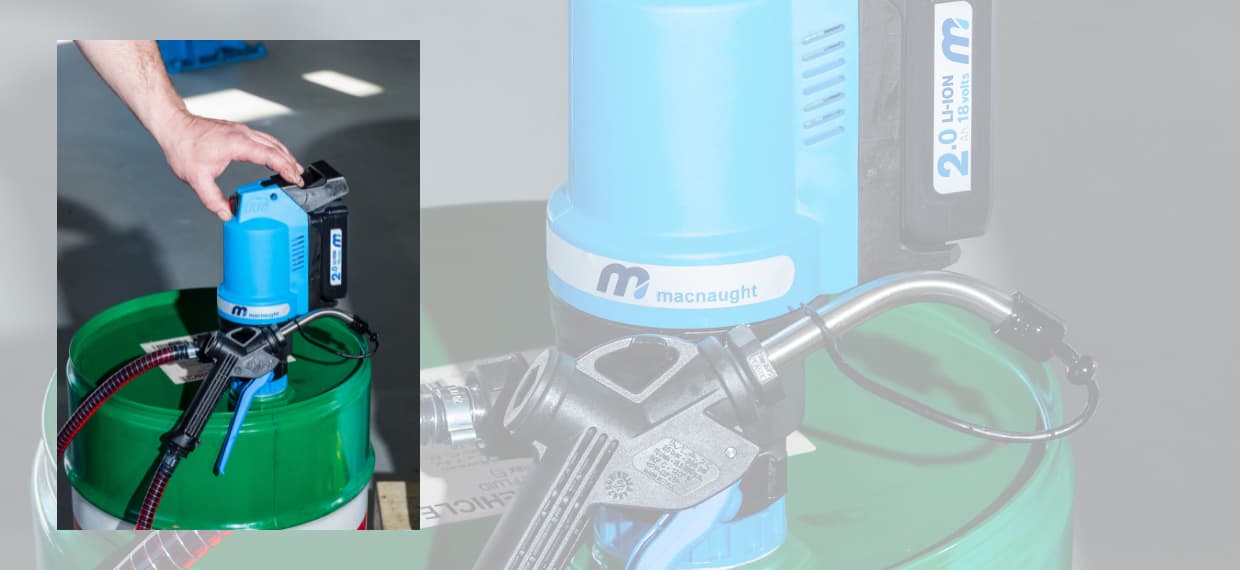 Hose reels come in various shapes and sizes from small and lite duty plastic models through to some truly colossal motorised reels used to run 4 and even 6" fuel lines to ships. But for the most part, the hose reels McNaught uses in the automotive service space tends to lie somewhere in the middle of these extremes. 
Motor vehicle servicing worldwide relies heavily on the humble hose reel. They are deployed to bring necessary fuels, oils and coolants right to the fill points of vehicles and they provide the means by which tools and other compressed air driven equipment are delivered their motive power.
For almost 40 years now Macnaught has been manufacturing industrial quality hose reels here in Australia under the banner Retracta. The Retracta reel, manufactured in high impact polypropylene is found in countless applications around Australia and the wider world. The Retracta reel demonstrates that not only that a 'plastic' reel can exceed the needs and expectations of almost every industry, it has been deployed in its well executed, innovative design moves the industry forward.
Smart design such as Macnaught's new generation Retracta R3 industrial quality poly reel, with it's use of modern materials, world class spring technology and robust functionality continue to set the standards by which other manufacturers measure themselves.
Not all fluids are in a modern automotive service facility are dispensed via hose reels however and Macnaught's approach to design, innovation and future development is not limited to the realm of world class hose reels. One area of the modern workshop that seems to be still operating in last century is the way oil is dispensed from smaller 20 and 60litre containers. Technicians are still using labour intensive manual pumping technologies despite the fact these smaller containers, especially 20 litre, have become more ubiquitous as vehicle requirements have become more specialised. 
Macnaught's BOP Battery Operated Pump for 20 and 60L drums enables automotive workshops to work more efficiently. The clever use of technology combined with clever design and intuitive operation provides a product that solves not only the problem of fatiguing manual pumps and reduces the likelihood of spills, but also provides an expandable platform of oil handling efficiencies for the business.
Based around the simplicity of Li-Ion battery technology for absolute portability, the BOP platform utilises a patented mechanism that allow the Powerhead to be simply and easily transferred between pump stems. This ingenuity gives the operator the versatility to maintain pump stems in any number of oils and coolant products ready for use. The application of the powerhead which includes the battery creates a completely portable, flow on demand fluid transfer unit.