HIGH-QUALITY GERMAN-BUILT MANUAL WINCHES
09-04-2019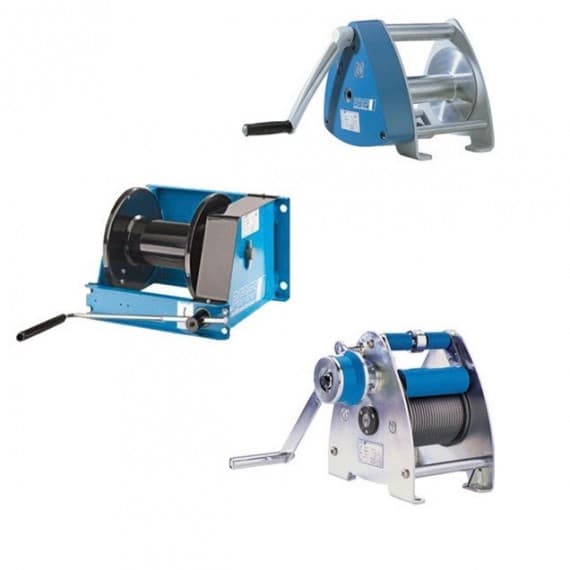 Pfaff-silberblau, a partner of Columbus McKinnon, offers high-quality manually operated winches to suit a wide range of applications. Pfaff hand winches offer unrivalled German-built safety and come standard with either a spring loaded or automatic load pressure brake to hold the load in any position. There are both base mountable (LB) and wall mountable (SW-W) versions available.
The LB version is available with spur or worm gear drive, is capable of loads from 150 to 1200kg and has a useable rope length of up to 26m. The LB is constructed from robust stamped steel with zinc coating for corrosion resistance, and is also available in stainless steel when optimal corrosion resistance is required.
The SW-W models are also available as either a spur or worm gear driven mechanism, are capable of loads from 80 to 5000kg and have a useable rope length of up to 34m. The SW-W-SGG fully enclosed version allows complete protection from water and dust and is ideal for use in the agricultural and marine sectors.
Other features include a grooved drum for improved rope guidance, and drum separation for operation of double ropes. The winches are also available with detachable and length adjustable hand cranks. The variety of models and options available ensures a suitable choice for almost any manual lifting application.
Motion Technologies
02 9524 4782
www.motiontech.com.au