HIGH-PRESSURE MISTING SYSTEMS CUT THE COSTS OF COOLING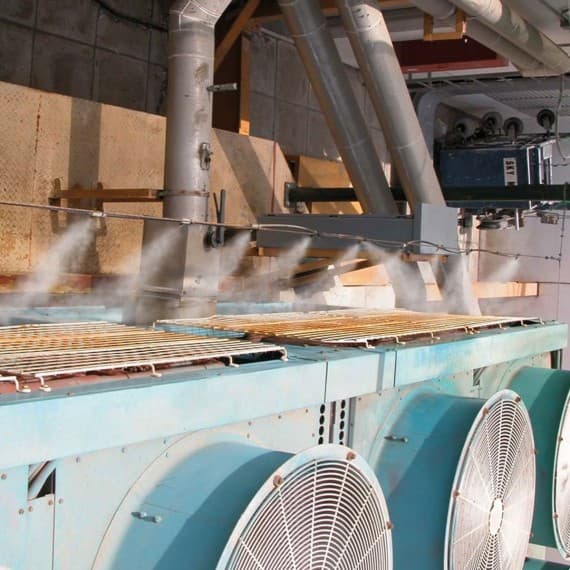 Anyone experiencing the current high temperatures in the eastern states of Australia will agree with the recent report from the CSIRO and the Bureau of Meteorology that confirmed Australia is experiencing more extreme heat conditions more frequently. Unfortunately, this trend is expected to continue for the foreseeable future, leading to increasing demands for cooling in all forms of Australian businesses.
Whether air conditioning is required simply for the comfort of the workforce or to provide climate control for industrial processes, the higher the temperature of the ambient air, the more energy is required to cool it to the desired temperature. And energy prices are not about to fall.
Tecpro Australia has an interesting solution to this problem in the form of its high-pressure misting systems, which it reckons are highly effective as pre-coolers for air conditioning systems. And they can be retro-fitted to just about any system.
The principle is simple. The fine mist of water that is sprayed from the misting system has an evaporative cooling effect, reducing the surrounding air temperature before it passes through the cooling system. The lower ambient air temperature means that the cooling system operates more efficiently and therefore uses less energy.
Indeed, Tecpro reckons that the energy cost savings can be as high as 30%. And this means that these pre-cooling misting systems can pay for themselves within just a few years.
With the proliferation of air conditioning systems throughout Australia, the applications for these high-pressure misting systems are widespread. However, they can be particularly beneficial for large office buildings and factories, warehouses and cold storage facilities, hospitals, power plants, data centres and foundries.
Tecpro Australia
1800 832 776
www.tecpro.com.au