HIGH-PRESSURE COOLANT SPEEDS THREAD-TURNING OPERATIONS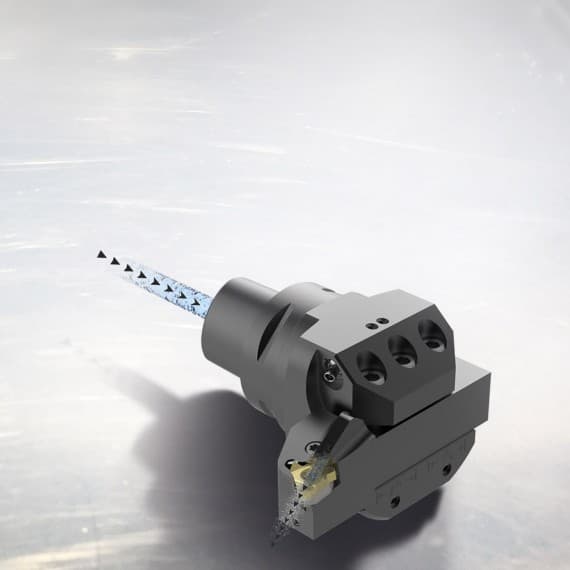 Seco Tools has added its Jetstream Tooling high-pressure coolant technology to threading shank holders. The new range includes square shank holders for external applications, boring bars for internal applications and GL-heads for use with Steadyline bars.
The Jetstream Tooling threading turning holders deliver a concentrated high-pressure jet of coolant - up to 150bar or hose connections for up to 275bar coolant inlets - to the optimum position close to the cutting edge. This makes it possible to guide or steer chips away from the cut. The toolholders are available in 22 external, 28 internal and 14 GL-heads types in insert pocket sizes 16, 22 and 27.
For parts made from titanium or similar materials, Jetstream Tooling technology is capable of breaking the tough threading chips to increase tool life. When threading steel and stainless steel, the improved chip control of the new thread turning tools potentially allows for 30-60% higher cutting speeds without compromising thread surface quality.
The square shank holders also include the company's JETI and Duojet features. JETI delivers coolant through holders without using a hose connection, and DuoJet applies one or more additional coolant jets from a second direction. Together, these features improve heat removal, effectively eliminate chips, provide longer and more predictable tool life and enhanced thread surface quality.
Seco Tools Australia
1300 55 7326
www.secotools.com/au