HIGH-PERFORMANCE PLASTIC BEARINGS BREAK THE MOULD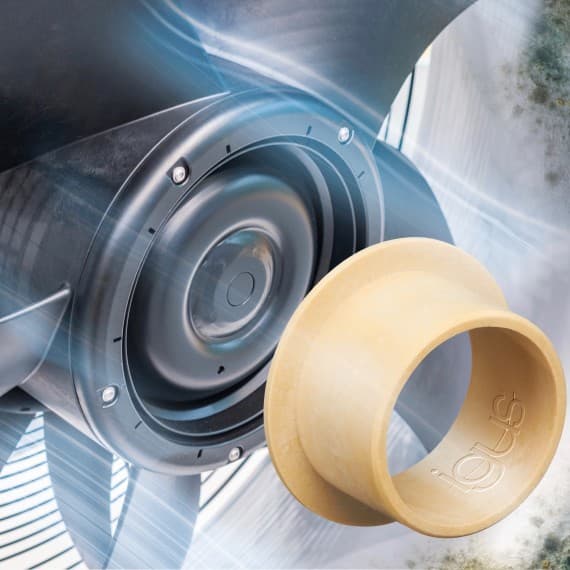 If mould develops in a ventilation system, the spores are distributed throughout a building, vehicle or aircraft, and can easily be breathed into the respiratory tract, creating a serious health hazard. To avoid this risk, designers rely not only on the right ventilation technology, but also on components that are resistant to mould.
High-performance igildur plastics, available in Australia through Treotham, are such materials. In a laboratory, seven igildur products were tested for the effect of microorganisms in accordance with DIN EN ISA 846 method A, which examines the resistance of materials to fungi and bacteria. These microorganisms can use plastics as a source of food, and their metabolic products can change the material. For the test, plain bearings were stored in a special culture at 29°C for four weeks. The result: no alteration was found in the materials, nor was there any case of mildew.
The mould-resistant, lubrication-free and maintenance-free plain bearings are used in aircraft seat and arm adjustment mechanisms and luggage lockers, and for the storage of onboard kitchen equipment. In buildings, they are used in ventilators and in air damper regulators, which also benefit from their resistance to corrosion and insensitivity to dirt. The polymer bearings are easy to clean and resistant to temperature, media and chemicals, and their service life can easily be determined with igus's online service life calculator.
Treotham Automation
1300 65 75 64
www.treotham.com.au