HIGH-OUTPUT SIGNALS MAKE UP INTRINSICALLY SAFE KIT
14-06-2018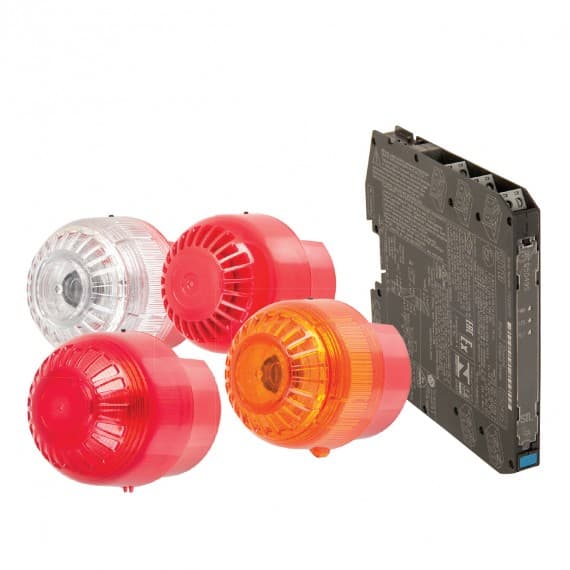 NHP is now offering a range of low-energy high-output intrinsically safe signalling products from Moflash. These sounders and beacons are ideal partners for the GM International intrinsically safe barrier, and NHP is also offering an off-the-shelf kit solution combining the two product lines.
The Moflash range comprises a 24V DC sounder with 105dB output, a 24V DC beacon with nine high-brightness LEDs in a range of colours for high visual output, and a sounder/beacon combination unit. These devices are not only suitable for all hazardous environments but also come with Group I certification for use in underground mining.
The intrinsically safe solution is rated for hazardous zones 0, 1, 2, 20, 21 and 22 in both gas and dust. In addition, all devices areT5 and T6 temperature rated, making them a unique and cost effective alternative to their heavy-duty Ex d flameproof counterparts.
NHP
1300 NHP NHP
www.nhp.com.au