HIGH-LOAD BALL SCREWS PROVIDE MAXIMUM CAPACITY AND LONGER LIFE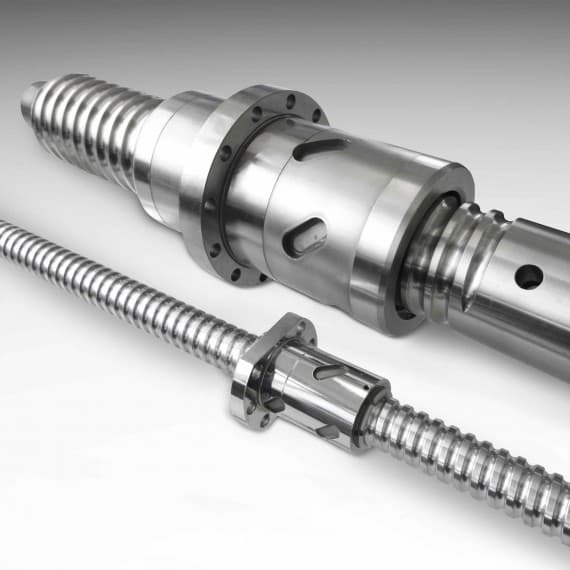 Thomson Industries has introduced a redesigned ball screw with more than double the load capacity or 10 times the service life of standard ball screws at equivalent performance points, along with characteristic German-engineered precision, high reliability and exemplary stiffness. High-load ball screws are ideal for demanding motion control applications such as injection moulding, pressing and large fabrication equipment.
"By increasing ball size and optimising ball track design, we now offer a ball screw that handles more than twice the capacity of a comparable standard ball screw," says Markus Brändle, Thomson's product line specialist for screws, EMEA and Asia. "And because roller screws have a nut that is close to 50 per cent larger at 150 per cent the price of a comparable high-load ball screw, motion control system designers now have an attractive opportunity to reduce costs while improving performance."
The new design significantly minimises maintenance and replacement costs, and provides an ideal opportunity to replace roller screws or hydraulic systems in applications with axes that require safe and accurate movement of heavy loads, minimum maintenance and a long and reliable life.
The screws provide smooth, quiet motion at higher speeds over a longer life. They are available in lengths up to 15m and with single or double nuts. They come in standard sizes in diameters up to 160mm with up to 1440kN of dynamic load capacity. Lead accuracy is up to 12µm/300mm. Preloading options are available on request, and Thomson will customise to meet customer-specific applications.
Thomson Industries ball screws are available in Australia from Treotham Automation.
Treotham Automation
1300 65 75 64
www.treotham.com.au