HIGH LIFT BOX TIPPER HAS VIBRATORY BIN FEEDER
17-02-2017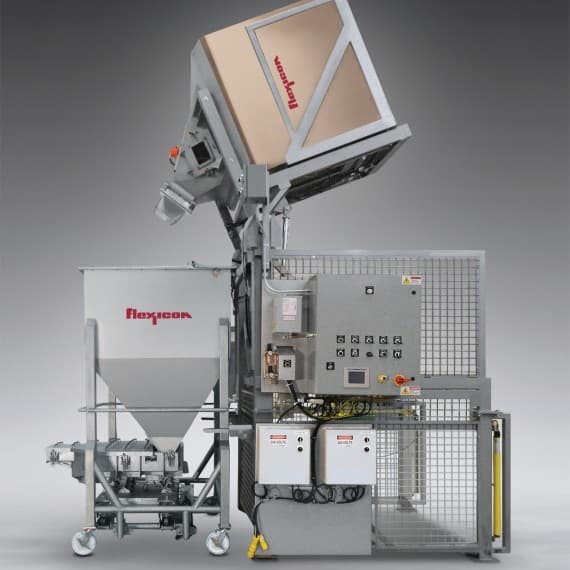 The latest Flexicon Tip-Tite bulk transfer system is designed to remove material from boxes into a mobile bin using a vibratory feeder in order to feed multiple downstream processes. The all-stainless-steel unit can be used for corrosive materials and in industries that require washdown between runs.
The transfer system can handle boxes with bases from 915 to 1220mm and from 990 to 1117mm high. These are loaded at floor level and then raised and tipped hydraulically into the mobile discharge bin.
Dust-tight connections with the discharge bin ensure that all material passes through the pneumatically actuated slide gate with no contamination to the product or the plant environment.
Once the bin is rolled or forklifted to a downstream process, material flows through a pneumatically actuated slide gate into a vibratory feeder equipped with eccentric weights for gentle volumetric metering.
Separate control systems provide manual or automated control of all hydraulic, pneumatic and electrical functions. The system is also available in carbon steel with durable industrial coatings or with stainless-steel material contact surfaces.
Flexicon Corporation (Australia)
1300 353942
www.flexicon.com.au