HIGH FUNCTIONALITY WITH TURCK FLC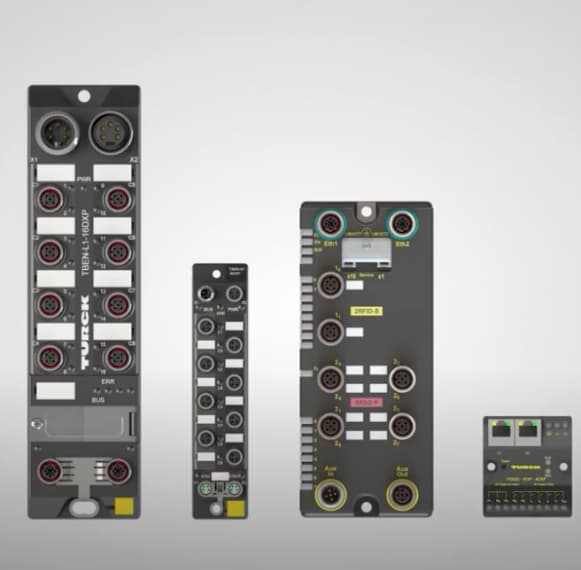 Implementing local intelligence on machines have long been hampered by the cost of the programmable logic controller and cabinet required.
But Now Turck can provide PLC functionality inside field mountable IO interfaces with the release of field logic controller solutions.
Truck has designed a range of field logic controllers or FLC's that change the way we think about control. They provide a simple and versatile alternative to traditional PLC based system control. Intelligent IO modules allow FLC device to operate as stand alone controllers without the need for centralized programmable logic controller.
The RT 67 IO devices allow the machine intelligence to be moved outside the panel and onto the machine enabling direct local control and real time monitoring. Turck FLC devices are programmed in RG, which stands for a really great engineering environment. Now RG is a revolutionary web based programming platform that allows users to set conditions and actions directly at the field level.
Easy to use recquiring no coding experience this html five based engineering environment lets users write, run, simulate debug and monitor the code all with no PLC required.To find out more about field logic controllers, call Turck Australia on 1300 132 566.
Visit online on www.turck.com.au