HIGH-END SECURITY TECH SECURES JOBS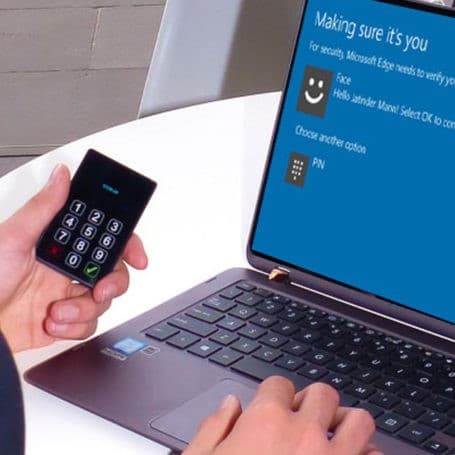 Melbourne-based cyber security company VeroGuard Systems announced in November it would build its global advanced manufacturing centre in Adelaide's northern suburbs to securely produce its VeroCard technology.
Its VeroCard tech is a unique technology that enables online authentication and encrypted transmission across fixed and mobile networks with military and banking level security.
The $57.5 million manufacturing centre, supported by Investment Attraction South Australia, was announced just a few weeks after Holden closed its nearby Elizabeth assembly plant.
The manufacturing centre is expected to open around the middle of 2019, and was initially planned to reach almost 600 employees in Adelaide within three years but now expectations indicate that number could be as high as 1500.
Co-Chief Executive Nic Nuske said he was impressed by the ability of local former car industry staff to quickly find production improvements despite not knowing much about the product.
"Within a relatively short period of time there were two of them who came back and said 'we think you can improve your process and product by doing the following' … and they were spot on," Nuske said.
"So within a very short period of time their capability, experience and skill and also their desire to innovate and not be frightened of saying there's a better way to do this was bringing value back to us.
VeroGuard has since collaborated with two separate South Australian-owned businesses OpSys and LVX Group to develop services for small businesses looking to win defence work and smart cities rolling out Internet of Things technologies.
It has also entered a research agreement with the University of Adelaide and secured new commercial contracts, including with a Federal Government agency and a number of local city councils.