HIGH-EFFICIENCY FANS LOOK COOL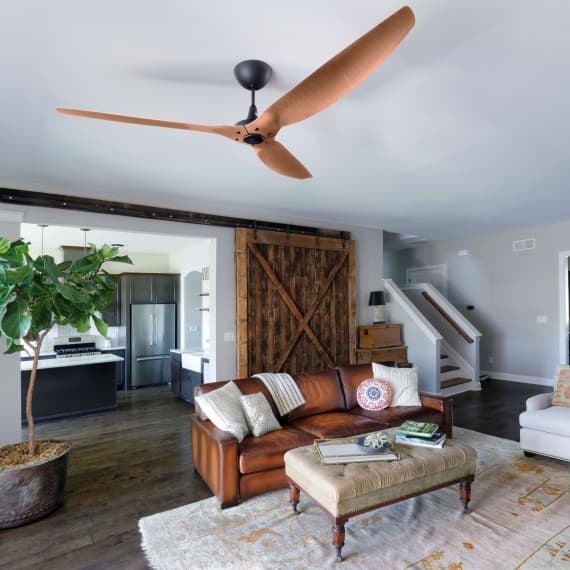 Big Ass Fans reckons that its Haiku range offers the ultimate airflow solution paired with iconic design.
The fans are designed and manufactured to provide silent, cooling comfort to both indoor and outdoor spaces. With a world reputation for excellence, Haiku uses ultra-efficient DC motors and patented aerofoils to create a cooling effect of up to 6°C.
Ranging in size from 1.3 to 2.1m and available in premium finishes like luxurious aluminium and sustainable Moso bamboo, Haiku adds elegance and style to the ceiling. The fan's SenseME Technology allows users to automate the fan to their personal preferences, keeping them comfortable and providing energy savings year round.
Big Ass Fans
1300 244 277
bigassfans.com.au