High efficiency air grinders from IAT
31-08-2010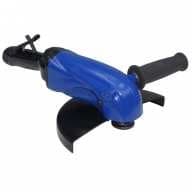 Banko brand Angle, Vertical, Barrel and Die Grinders offer exceptionally low maintenance costs in production hand grinding applications. 
Featuring strong metal bodies and low friction, oil free air motors these grinders operate reliably and economically in heavy industrial situations on a standard compressed air supply for extended periods.
Backed by full spare parts and service availability if needed, Banko air grinders from Industrial Air Tools (IAT) are covered by a comprehensive six months warranty irrespective of how many shifts they work.
IAT also offers easy in-house servicing to further reduce the bottom line.
A number of loan models are available for in-production testing. Also, on-site demonstrations can be arranged.
Industrial Air Tools
Ph: 1800 62 72 82