HIGH-DENSITY INTERCONNECTS SUIT ROBOTICS AND TESTING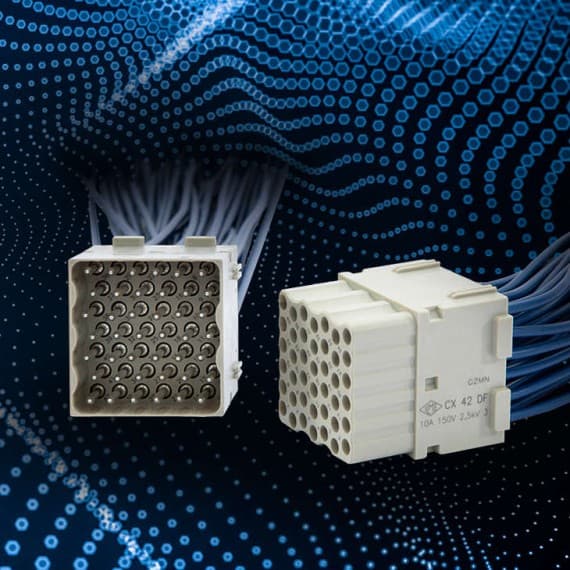 Available now from Treotham, Ilme has added a new high-density interconnect insert to its Mixo series providing 42 poles in just 9cm2.
With 20% higher interconnect density than previous versions, the Mixo CX 42 DF/DM insert will appeal for high-density interconnection applications such as robotics and test benches.
The new insert can be used with all the standard Mixo modular units and frames, including the HNM (high number of matings) frames, enabling up to 10,000 couplings. As many as three inserts can be combined in a single frame for up to 126 poles rated at 10A and 150V.
Customised black lock-in tabs are included in the package to make it easy to fix the module on the frame. 10A-rated gold- or silver-plated contacts are available to complete the installation.
Treotham Automation
1300 65 75 64
www.treotham.com.au