HIGH-CURRENT POWER BUFFER MODULE COVERS SHORT TERM LOSSES
31-08-2017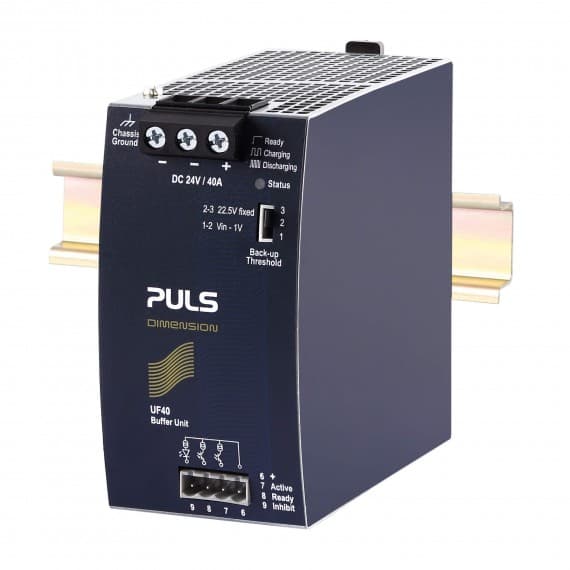 Puls has come up with a handy power buffer module that can provide an alternative to batteries in protecting critical control circuitry during short-duration power interruptions. The UF40 service-free buffer module is available now from Control Logic.
This 40A-rated 24V DC module is certainly more eco-friendly than a lead-acid battery, and it requires no maintenance. It can be fully charged in just 34 seconds, boasts an efficiency rating greater than 99%, and is claimed to have a lifespan expectancy of at least 60 years.
A single Puls UF40 can be added to the supply network or multiple units can be connected in parallel to work autonomously in the background. And as well as operating as a backup source, it can cover short-term peak current bursts to increase output capacity, or the hold-up time for new equipment.
Statistics show that 80% of all mains fault lasts less than 0.2s, and faults of this duration are common in regions with poor mains quality. The Puls UF40 buffer module can uphold the supply voltage over this duration and maintain regulation for process data.
Control Logic
1800 557 705
www.control-logic.com.au